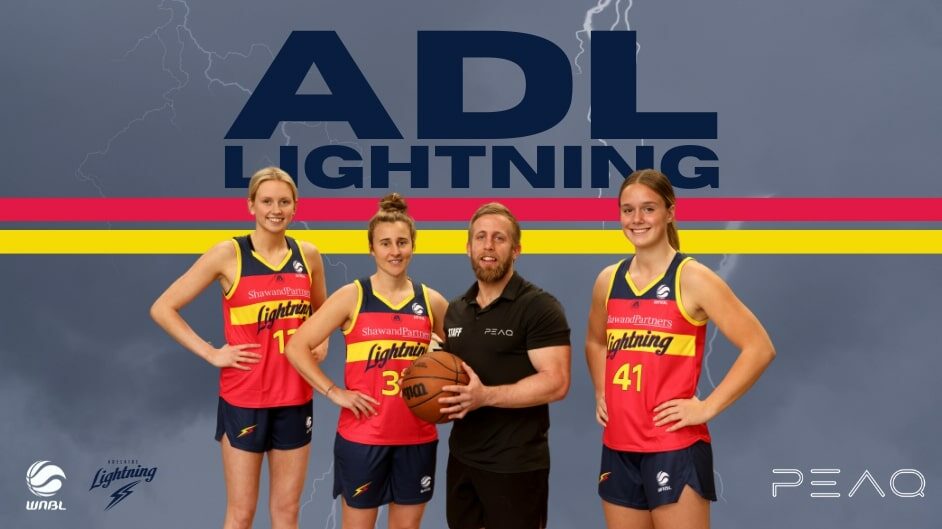 September 26, 2022 | Adelaide Lightning news
Adelaide Lightning is pleased to announce a strength and conditioning partnership with PEAQ Performance for the upcoming WNBL season.
PEAQ was established in Adelaide in 2015 and launched their high performance facility in 2019 with founder Sean Baker being involved in strength and conditioning in South Australia for just over a decade. PEAQ has worked with athletes and teams across a wide range of sports including netball, football, basketball, cricket and lacrosse.
"We have a lot of experience with AFL, AFLW, international cricket and more recently the Australian Lacrosse team, we want to take these high end principles that we have implemented for a decade and adapt those to best suit the girls and their physical performance." said Sean Baker, Founder of PEAQ.
Adelaide Lightning coach Nat Hurst says the club is excited to partner with PEAQ, who are leading the way in High Performance training and sport science in Adelaide.
"The PEAQ Performance partnership is going to be so beneficial for the club. Sean Baker knows exactly what our athletes need to get the most out of their bodies. His forward thinking with our training habits will definitely help us get through the season in the best possible way." Adelaide Lightning coach Nat Hurst said.
Adelaide Lightning captain Steph Talbot worked with PEAQ initially and after working with her for 18 months that relationship developed to a point where Sean reached out to Adelaide Lightning general manager Tim Brenton to facilitate the new partnership for this season.
"Sean Baker's attention to detail, his passion for sport and supporting athletes to get the best out of their body and mind really stood out through our search for a new strength and conditioning approach.  Sean and Adelaide Lightning are committed to developing our athletes on and off the court and his induction to our program has been nothing short of amazing". Said Adelaide Lightning General Manager Tim Brenton
Sean and his team at PEAQ have built a strong reputation within the Adelaide sporting community and will be looking to bring that to the Adelaide Lightning in the 2022-2023 WNBL season.
"There is a lot to be learnt from these different sports and I am looking forward to applying these principles in a basketball setting." Baker said.