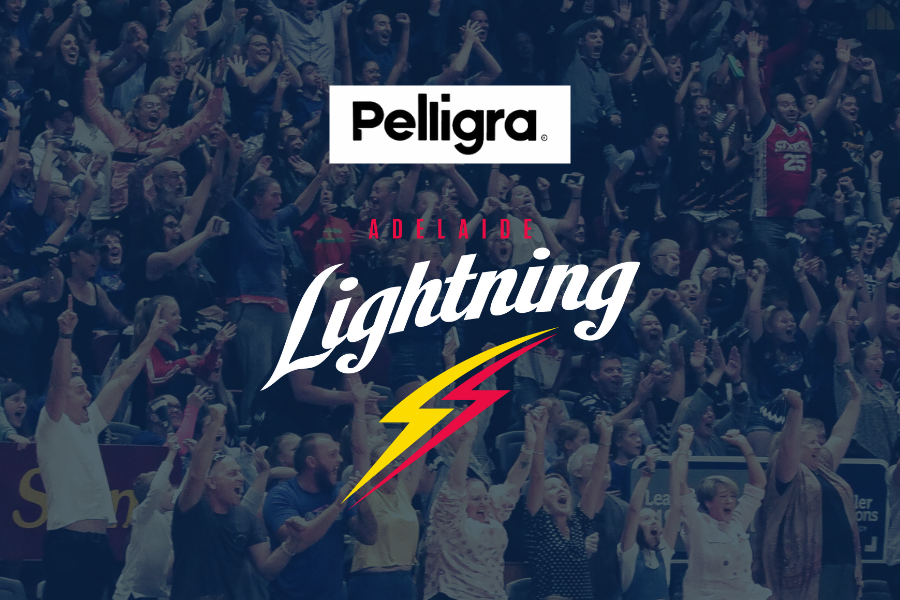 May 13, 2022 | Adelaide Lightning news
Adelaide Lightning has been purchased by the Pelligra Group with a long-term view of investment, both on and off the basketball court. 
Chairman of the Pelligra Group, Ross Pelligra stated "As entrepreneurs, we view Adelaide as a city, not a small town, we are here to invest to make sure we are building champions".
The sale creates a new chapter of Bruce Spangler's legacy, who ensured the Lightning remained on the court with his generous donation and investment over a long period.   Both Mr Spangler and Mr Pelligra shared their passion for creating opportunities for people to prosper in physical health, in particular women in sport.
The stable of team sports owned by the Pelligra Group now stands at three with Adelaide Lightning joining the Adelaide Giants, pending the purchase of Adelaide Adrenaline.   Ross Pelligra made no secret there are other Adelaide teams on their radar.
Steve Wren, General Manager of Pelligra SA and the Managing Director of Pelligra Sports and Entertainment quoted "We as people are passionate about sport, we as investors know the potential of a 5-time winning WNBL championship team.  We respect and understand the power of sport, in particular girls and women participating in their community and in the boardroom".
For Lightning fans, supporters and partners, it's exciting for the club to strengthen resources on and off the court.
Tim Brenton, General Manager of Adelaide Lightning was at today's media release, "Excited for the club, the fans, the partners, thankful for the Pelligra Group and grateful for Bruce Spangler".
Adelaide Lightning has plenty of news to share, keep your eyes and ears close.