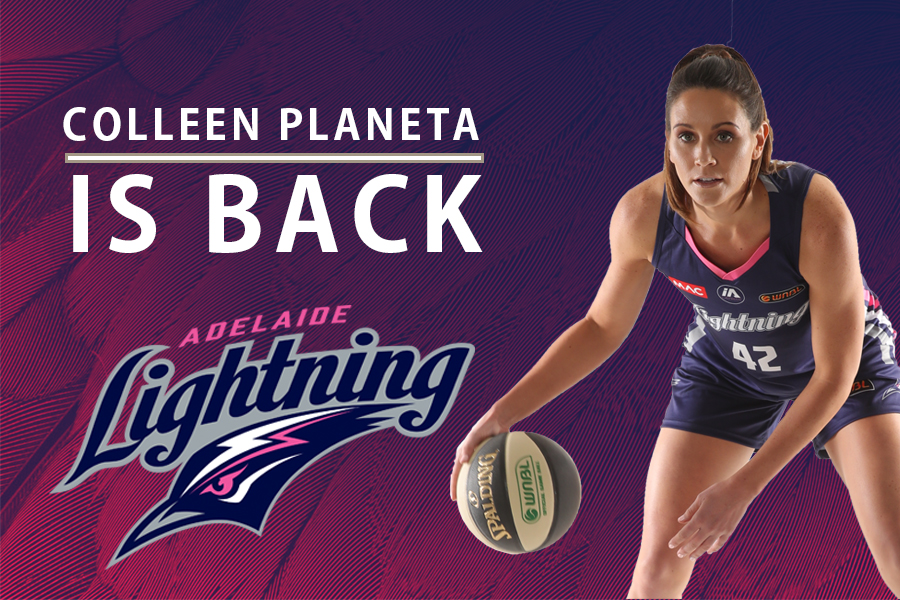 June 20, 2018 | Adelaide Lightning news
Colleen Planeta continues her love affair with Australia, re-signing with MAC Adelaide Lightning for her third season.
The decision to return to Adelaide was a no-brainer from the US forward, who became a permanent Australian resident late last year.
"I think it's the closest I've felt to home, without being home. Originally, I planned on playing one-year, which is what I told Chris.
"He even said after that first year I was eligible for permanent residency and I was like, 'Nah, I'm done after this year,' but I've really enjoyed my time here. It definitely didn't take much from him to talk me in to coming back. I'm excited and I think it'll be a good year," she said.
The 188cm forward had her heart set on playing in Australia after graduating from Point Loma Nazarene, however after averaging 22.9 points, 7.7 rebounds and 1.5 assists in her senior year she was Europe bound.
Planeta played professionally in Greece (Eunikos), Portugal (Barcelos) and Germany (TV Saarlouis Royals), before finally getting her chance to play in Australia.
She made her mark with the Hume City Broncos in the Big V for three seasons before going on to play for the Lightning in the WNBL.
The 29-year-old US import has taken a break from basketball and spent the off-season home in Arizona.
"It's been great. All those small aches and pains that never got a chance to heal because I was constantly playing are now feeling good night now. I feel stronger as well," she said.
Planeta joins Nicole Seekamp, Aimie Clydesdale, Lauren Nicholson, Stephanie Blicavs, Kayla Alexander and Nia Coffey who have signed for the 2018-19 WNBL season.