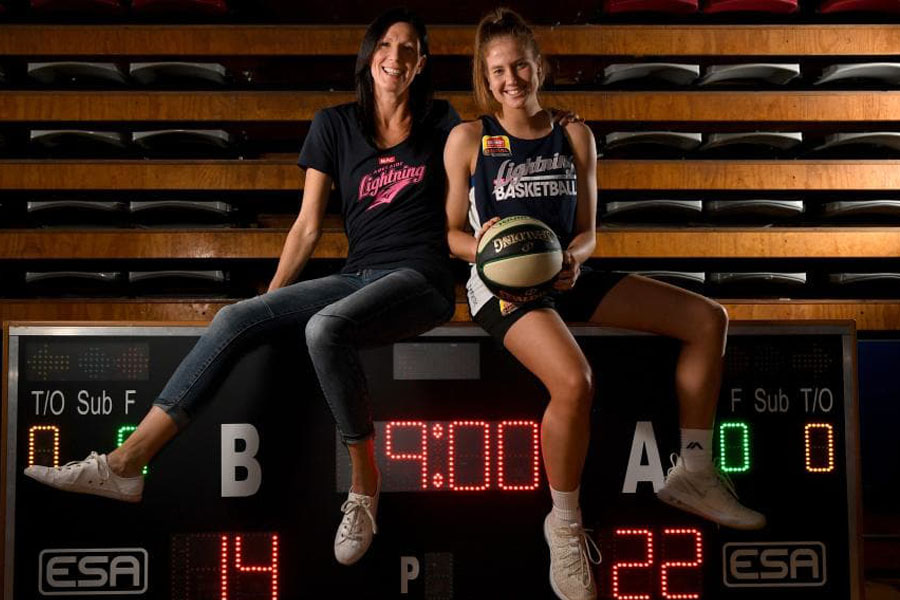 September 18, 2018 | Adelaide Lightning news
Ruby Porter has become the first Rachael Sporn Academy member to sign with the Adelaide Lightning.
It's been a whirlwind year from the 16-year-old, who represented Australia this year at the Under-17 World Championships in Belarus.
The Sturt Sabres guard won bronze with the Australian Sapphires at the championship in July and is set to represent her country for a second time this year at the Buenos Aires 2018 Youth Olympic Games.
Porter was selected in the inaugural Australian 3×3 Basketball Team, after catching the attention of the Australian Olympic Committee, whilst competing in 3×3 challenges in Adelaide.
Photo credit: The Advertiser
She was also quick to catch the eye of Adelaide Lightning coach, Chris Lucas, who was highly impressed by what he saw from the teenager during her time at the Rachael Sporn Academy.
"Ruby excelled in practices and held her own. She is very, very coachable and made adjustments when corrected.
"She is long, athletic, young, enthusiastic and brings great personality to the group. I think she'll develop extremely quickly within our program, going against the guards we have in our squad.
Porter's selection into the Adelaide Lightning squad is a history making moment for the Rachael Sporn Academy, which was established as a pathway for local talent to progress to the elite level.
Rachael Sporn is thrilled by Porter's signing and is proud the academy continues to develop South Australian youth.
"When you get the news that one of those academy members has been offered a contract with Adelaide Lightning it is incredibly rewarding and really does justify the academy's existence.
"I have watched Ruby develop over her junior career and due to her skill set, incredible work ethic, high energy and leadership skills she has shown that she is ready to make the big jump from junior basketball to senior basketball at the elite level," she said.
The Rachael Sporn Academy continues into its third year thanks to the support of the academy's major partner, Statewide Super.