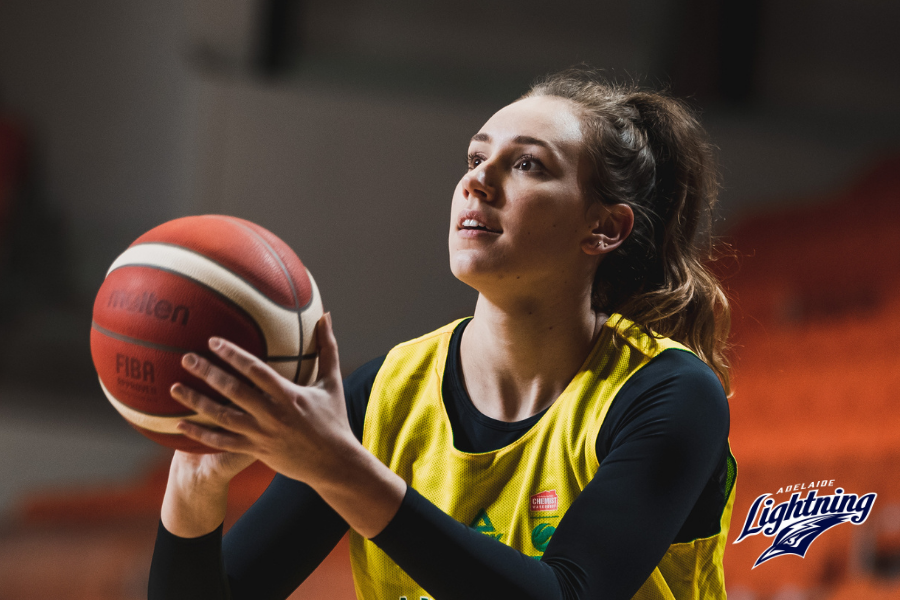 August 2, 2021 | Adelaide Lightning news
Talbot's not the only Adelaide Lightning player gaining time in the "Big Time" with newly signed Alanna Smith rising steadily at the Phoenix Mercury. She's currently at the Tokyo 2020 Olympic games armed with her post game and added incentive under Opals head coach Sandy Brondello
3-Mins Read
Alanna Smith is the 14th Adelaide Lightning player to play in the WNBA and the 35th overall of Australian players in the country. The Mercury have hosted five Lightning players across the last quarter of a century and won three championships across 2007, 2009 and 2014 with two Australians in Michelle Timms and Penny Taylor (still an assistant coach,) two of the most famous Australians who have had their numbers retired.
Smith was first drafted at Round 1 with the 8th overall pick in the 2019 WNBA draft by the Phoenix Mercury in the 2019-2020 season. This followed an outstanding college career at Stanford University where she averaged 11.9 ppg, 5.9 rbg and shot the ball at 48 percent across her four years at the college. She left Stanford ranked tenth in scoring (1,703) and second in blocks (225) over those years. Her minutes have ebbed and flowed over the years at the Mercury but she continues to play the role she needs to for Brondello and the orange and purple. Smith averages 7.4 minutes per game, 1.3 ppg and 1.5 rbg so far in the 2021 WNBA season.
Smith's best game of the season came on May 18 against the Washington Mystics where she played 20 minutes and accumulated 6 points, 7 rebounds as her Mercury got the win 91-70. Her role has been to back-up another familiar face from the Adelaide Lightning in our 2019 import Brianna "Breezy" Turner. The Mercury (as of July 7) coming into the Olympic/All-Stars break sit 8th on the WNBA table at 7-9 however should still have a strong second half of the season with the Tassie forward coming off hopefully an impactful campaign with the Opals at the 2020 Tokyo Olympics.
List of Adelaide Lightning Australian WNBA Players
Rachael Sporn – Detroit Shock
Michelle Brogan (nee Griffths) – Phoenix Mercury
Carla Boyd (nee Porter) – Shock
Kristi Harrower – Mercury, Minnesota Lynx, Los Angeles Spark
Jenny Whittle – Washington Mystics
Jae Kingi-Cross – Shock, Mercury, San Antonio Stars, Houston Comets
Suzy Batkovic (nee Brown) – Storm
Laura Hodges (nee Summerton) – Connecticut Sun
Erin Phillips – Sun, Indiana Fever (1st WNBA title) Mercury (2nd WNBA title), Sparks, Wings
*Leilani Mitchell – Mercury, Washington Mystics
Abby Bishop – Storm
Cayla Francis (nee George) – Mercury, Wings
Steph Talbot – Mercury, Lynx, Storm
Denotes currently active in WNBA*
Article sources taken from WNBA via RotoWire