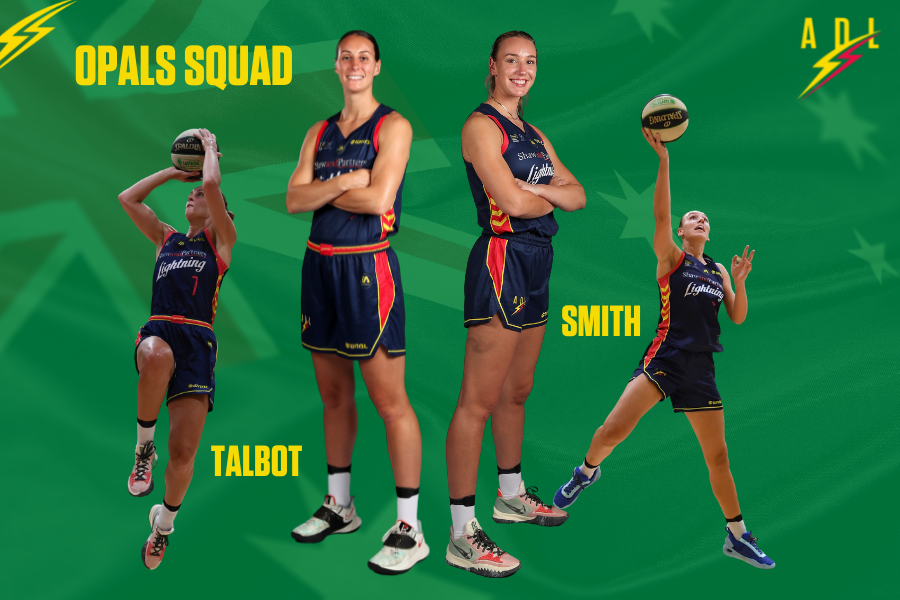 February 7, 2022 | Adelaide Lightning news
Big news today for the Adelaide Lightning as your WNBA star guard and Captain Steph Talbot and WNBA Power Forward Alanna Smith make the 12-player squad along with a former player for the 2022 FIBA Womens World Cup Qualifiers, more detail here…
1-Min Read
The Adelaide Lightning's own Steph Talbot and Alanna Smith have both made the 12-player squad for the upcoming FIBA Womens Qualifiers held February 10-13 in Belgrade, Serbia. Both players were a part of the 2020-21 Tokyo Olympic squad and will be part of host nation Australia's mission to win their second FIBA Womens World Cup in Sydney late September this year. Australia has not won the World Cup since 2006 when it defeated Russia 91-74 in Brazil with Lightning players Erin Phillips, Jenni Screen, Laura Hodges (nee Summerton) and head coach Jan Stirling involved in the last victorious Gold Medal campaign.
Basketball Australia has also named several former Lightning players including Cayla George with former players Lauren Nicholson and Anneli Maley narrowly missing selection. With still some European based players very much in the frame for selection plus several others that could push their way into calculations, the squad players will be looking to solidify their place during these qualifiers and create a competitive environment as Australia takes on Brazil, Serbia and Korea.
Keep an eye out on our socials and website for details of where you can see the matches between February 10 and 13.