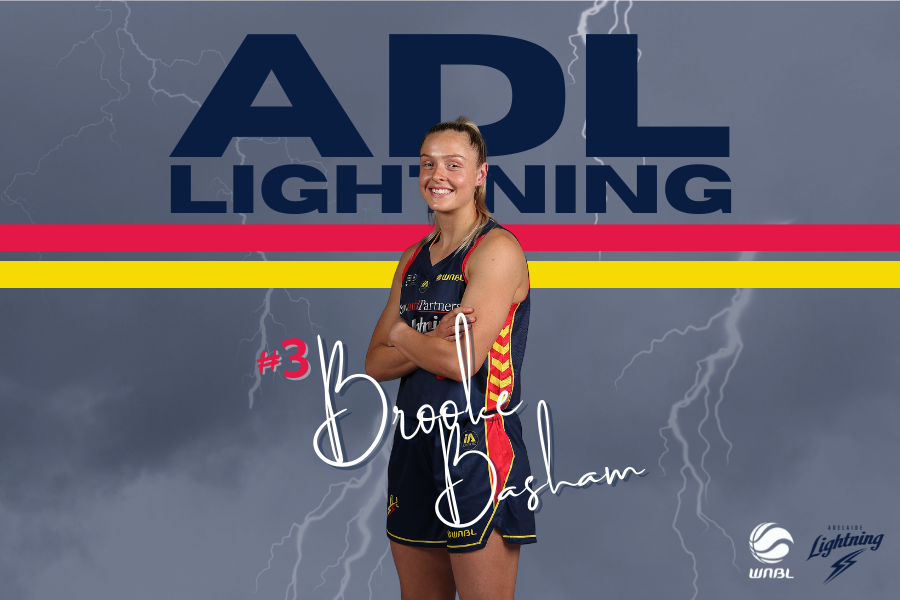 June 28, 2022 | Adelaide Lightning news
The Adelaide Lightning is pleased to announce the signing of skilful shooting guard and development player Brooke Basham on a one-year contract.
After elevating herself from a development player for the last three seasons Basham is returning to the Adelaide Lightning after securing a spot on the playing roster.
The 172cm, 24-year-old Victor Harbour local is excited to be returning to the Lightning and cannot wait to work with new Head Coach, Nat Hurst.
"I'm extremely excited to be back playing for the Adelaide Lightning and am so grateful for the opportunity Nat has given me."
"I am looking forward to learning from the coaching staff and my teammates and growing as a player to assist the team win in any way I can. I cannot wait to get to work with the team to build something truly special," Basham said.
The talented shooting guard is currently playing for the Norwood Flames in the NBL1 Central Conference and is ranked sixth overall for points, averaging 21.72 PPG, 3.27 APG, and 42.13 FG%.
Adelaide Lightning Head Coach, Nat Hurst said that hard work has truly paid off for the rising talent, "Basham has shown so much dedication to the Adelaide Lightning over the last three years as a development player, she is consistently putting in the hard work to improve her game, which has resulted in her being signed, as a contracted player. "
"She has earnt this spot and I am extremely excited to see what she does with this new opportunity. Basham plays with a flare and spunk you do not often see in woman's basketball so people are going to love watching what she can do, this season, said Hurst."
Adelaide Lightning will offer additional development positions after holding development player tryouts over the weekend.
Adelaide Lightning General Manager, Tim Brenton said that the club is looking forward to growing female talent and giving players the opportunity to play alongside some of the best players in the WNBL.
"We will have two to three positions that we will offer to players that were at try outs over the weekend. South Australia has some incredibly talented basketball players with ambitions to play for the WNBL. These spots can change a player's career and we are excited to be able to offer them."
Season 2022-23 of the WNBL will commence on November 3, 2022.