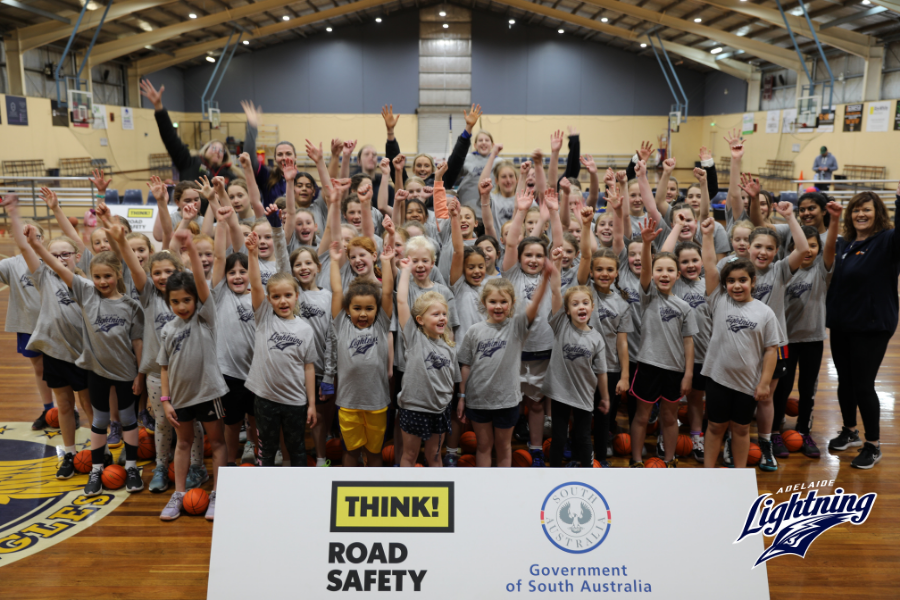 July 8, 2021 | Adelaide Lightning news
It's Day 3 of our July School Holiday Training Camp! What have another group of our future Adelaide Lightning superstars learnt and heard from our coaches and Lightning players? …
2-min read
Today's Lightning camp has highlighted the importance of our coaches sharing their stories about their background with our 60 plus participants on the final day of the camp. The girls particularly found the story of coach Krystel impactful and inspiring for them as they played through games with their skills they had learnt the last few days.
"I can't believe she couldn't talk at 6 and the amount of teasing she went through because of her disability, it was really sad," A group of girls described.
"It was really encouraging to see that girls basketball encouraged Krystel to gain confidence and give her the ability to speak in public," Claudia 10, Nala 9 and Zoe and Anabelle 8 shared with us.
There have been so many first time campers as well this July with Paige and Isla 9, Paige 8 and Amelia and Chloe 5 all gaining so much from the experience of the event.
"We have learnt so much about shooting, pivoting, dribbling skills like under the legs and behind the back and made so many friends. Our coaches have been inspiring to us and we have learnt so much about respecting others when we play with and against each other."
The girls had many favourite coaches, often the ones they spent the most time with including the extremely popular West Adelaide Bearcat NBL1 Central forward Abby Brenton.
"She's one of our favourites and really great with all of us," the majority of our girls shared.
Another Lightning Holiday Camp has wrapped with more built into the program, our future stars through the Basketball South Australia programs and pathways will be able to watch these girls play at all levels of basketball and continue to be inspirational pieces in our growing community for years to come…