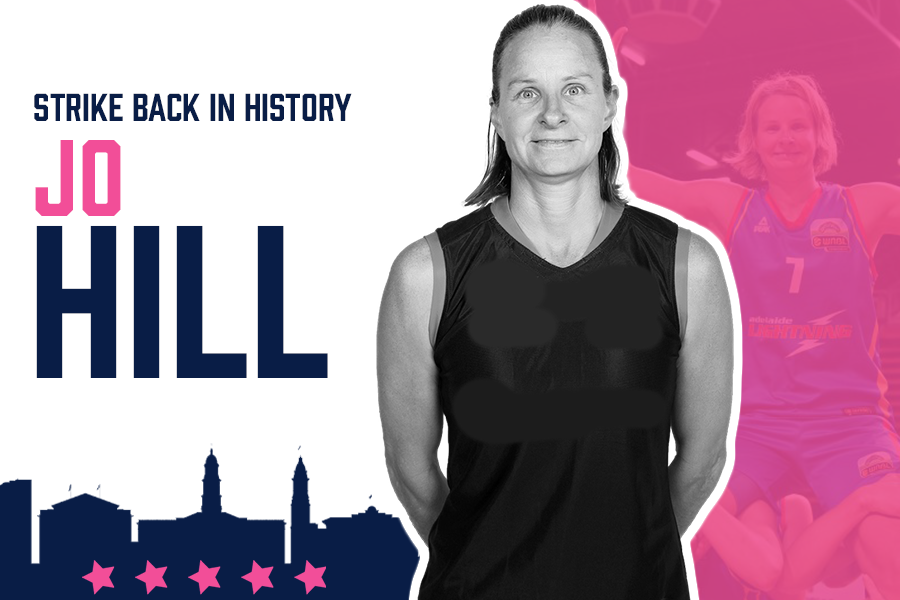 August 24, 2020 | Adelaide Lightning news
Strike back in history: Rangers can't get over the Hill
In this month in the history of the Adelaide Lightning we strike back to the 1997 season. The Lightning were closing in on the finals and a win over the Dandenong Rangers would put them second on the ladder, behind the undefeated Sydney Flames.
While the usual suspects Rachael Sporn and Carla Porter were in action, it was South Australian basketball star Jo Hill that dropped 22 points mainly from behind the arc. Hill describes the game as one that was highly competitive however all eyes were on the rivalry of the mid 90s between the Lightning and the Flames. "I guess because we were both up there as teams of the 90s that's how the rivalry continued to grow, a lot of the players from both teams were in the Australian team together and we got along well but I guess when you play against each other you're only focused on beating them," Jo described her memories of the two teams.
The season also earmarked the last of national level winter basketball before both NBL and WNBL moved their leagues to the summer period between October and March.  In a golden era of higher-level basketball for South Australia and much like their men's counterpart, Jo and her Adelaide Lightning were ready for the quick turnaround. "I guess the main talk around changing seasons was having to play back to back seasons that year. So, we played pretty much all year round. That's how it had to be as they wanted to go to summer."
The Lightning won the game 74 to 56 over the Rangers at the Clipsal Powerhouse in Findon, another opponent checked off before the semi-finals series up against the Flames.
Written by Tristan Prentice (South Australian Basketball Media Advisor)