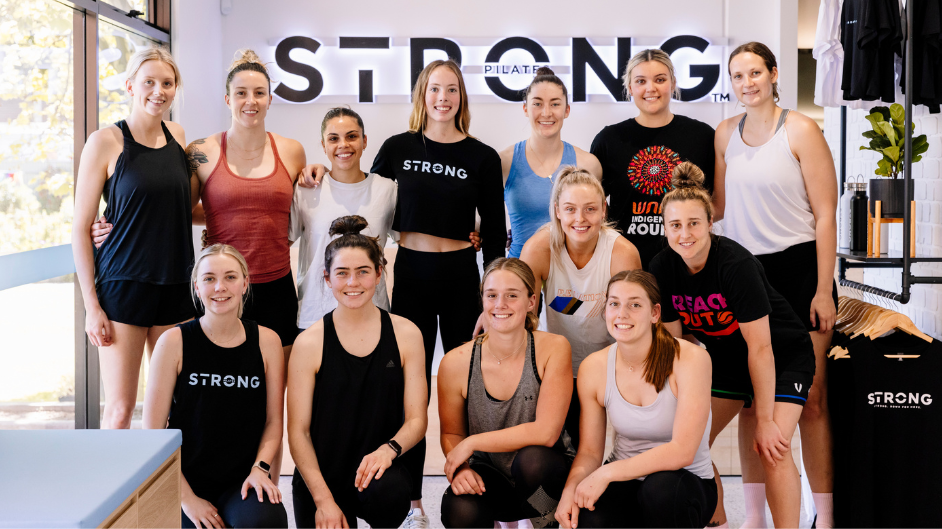 October 13, 2022 | Adelaide Lightning news
Adelaide Lightning is thrilled to announce a Partnership with STRONG Port Adelaide for the upcoming WNBL22/23 season.
The partnership with STRONG is a valuable inclusion to the already leading-edge strength and conditioning program delivered by PEAQ.
"We are excited to be working alongside STRONG Port Adelaide as part of our commitment in developing world class athletes on and off the basketball court. The technology of the equipment and the high calibre trainers is the perfect fit for our preseason and upcoming WNBL season". Adelaide Lightning General Manager Tim Brenton said.
STRONG currently has two studios in Adelaide and provides a unique pilates-inspired, cardio infused, high intensity, low impact strength, and conditioning classes. Each class offers resistance training combined with rowing cardio bursts plus the movements of pilates, all conducted on STRONGs exclusive patented Row Formers.
The Row Former at STRONG is a combination of a pilates Reformer, a Lagree Megaformer, and a Concept 2 Rower. One of the biggest positives of classes at STRONG is that there is little to no impact on joints, making it one of the safest and most innovative ways to train.
"We are providing the access to the RowFormer which gives the players the low impact workouts allowing them to come for more workouts more often which is really good for core stability which is really important for basketball."  STRONG Port Adelaide manager Jasmine Simmons said.
STRONG has ties to the local basketball community, with studio manager Jasmine Simmons playing for the West Adelaide Bearcats in NBL1.
"Some of the Lightning players have already trained with us and really enjoy the workouts. Those already training with us are seeing improvement in their strength and abilities, it is a different style of workout that really helps what they are trying to achieve on the basketball court.
STRONG Port Adelaide is an inclusive space where people of all fitness levels can come to work out and be guided by STRONG trainers, who can tailor classes to suit each person's needs.
The team at STRONG Port Adelaide is looking forward to helping Adelaide Lightning take the next step on the court in WNBL22/23.
"If we can help the girls win or contribute to a winning program we are all about that". said Simmons.
Adelaide Lightning will hit the court for the first time in WNBL 22/23 on November 5th when they take on Southside Flyers at the State Basketball Centre. To keep up to date with Adelaide Lightning- sign up to our newsletter here.