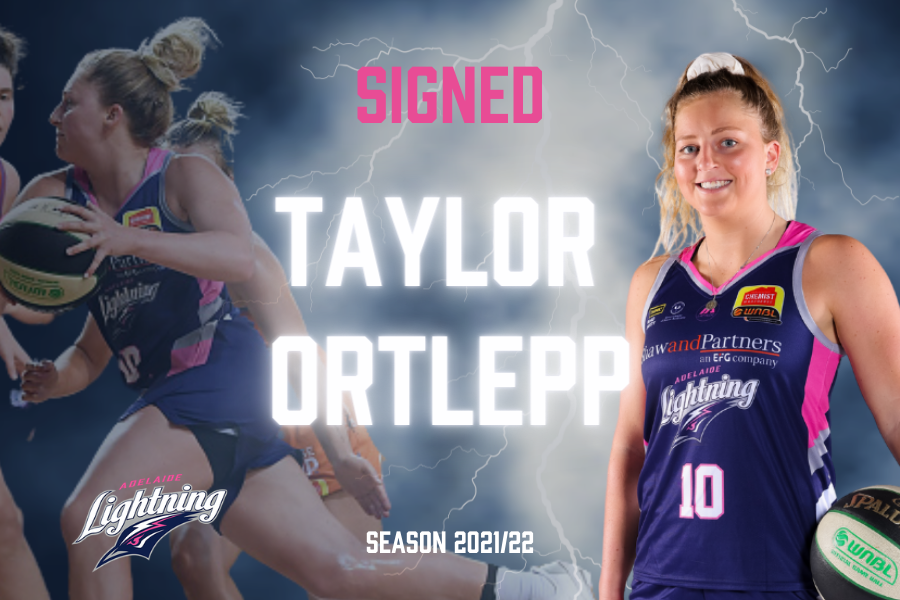 May 24, 2021 | Adelaide Lightning news
Get ready opposition teams as trouble is coming from the North Adelaide Rockets NBL1 Central star as Taylor Ortlepp re-signs with the Adelaide Lightning
The Adelaide Lightning have re-secured the services of NBL1 Central star utility Taylor Ortlepp for the 2021 WNBL Season. Ortlepp impressed coach Chris Lucas and the Lightning management with her ability to play multiple positions and is a quality local signing from South Australia.
Ortlepp did not get the chance to show off her full repertoire battling injury through the hub WNBL 2020 season. She finished seventh overall in the statistical categories for the 2020 season which no doubt she can contribute more having shaken off those ailments for 2021. Already for the NBL1 Central North Adelaide Rockets, the 23-year-old is averaging 19.2 ppg, 7 rebounds, 3.8 assists and 1.3 steals and scored 20 plus three times already this season.
The Adelaide Lightning are looking forward to Taylor Ortlepp filling the blank space off the pine once again and providing a boost in all areas of the floor.