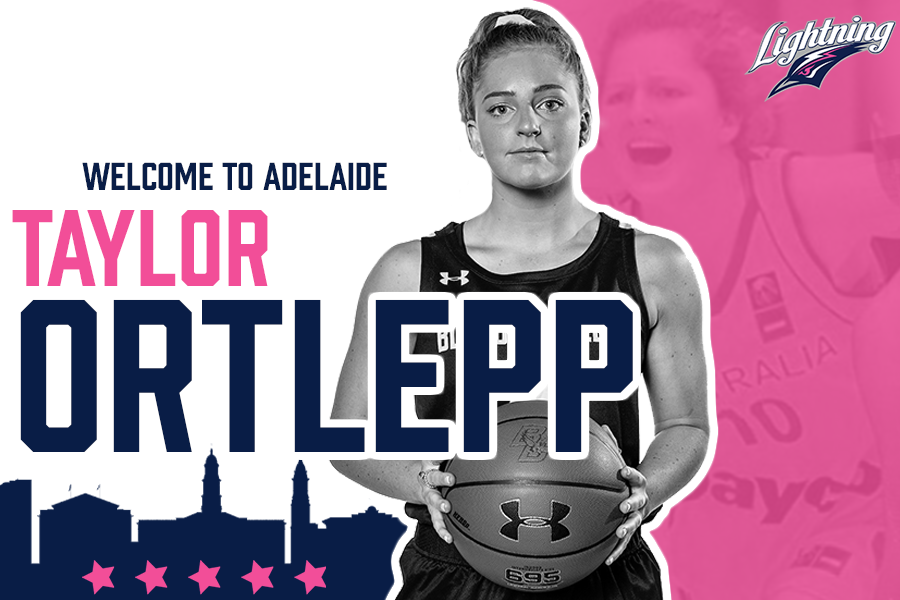 July 1, 2020 | Adelaide Lightning news
The Adelaide Lightning have added to their playing list by signing 23-year-old NCAA Boston College Eagles graduate guard Taylor Ortlepp to its roster for the 2020/2021 WNBL season. Ortlepp is no stranger to the Lightning having been a development player in the 2015-2016 season. The new two year contract is reward for the NBL1 Central Norwood Flames product, "I got a real feel for the program in my last season with Adelaide, I am really excited and thankful for the opportunity to return to the Adelaide Lightning and play under coach Chris Lucas. I have been coached by him during the Australian Under 17 campaign in 2015 and I am really looking forward to working with him again," Ortlepp said.
Ortlepp has played all over the world including Italy, China, Czech Republic and the USA where she experienced both different basketball and new cultures helping her shape her game on and off court. "I have shared some great basketball experiences throughout my career and I am mostly grateful for the friendships and connections it has allowed me to build. To play at a high level as well as experience new cultures, meet new people and teammates and build relationships are memories that I will cherish forever," Ortlepp shared.
Ortlepp with her college and international experience will bring leadership as well as a competitive mindset to her role at the Lightning. "Whilst at college I was able to increase my strength and conditioning which allowed me to develop my scoring at all three levels. As a guard I play a combination of point guard and shooting guard and really take pride in my ability to score consistently and create the best opportunities possible for my teammates. I think Lightning will utilise my skills to create a competitive drive amongst the team and allow me to take my game to the next level."
The Adelaide Lightning have now signed along with Taylor Ortlepp, Jasmin Fejo, Steph Talbot, Chelsea Brook and WNBA Phoenix Mercury young gun Alanna Smith with more signings to be announced in the coming weeks.
Written by Tristan Prentice (South Australian Basketball Media Advisor)