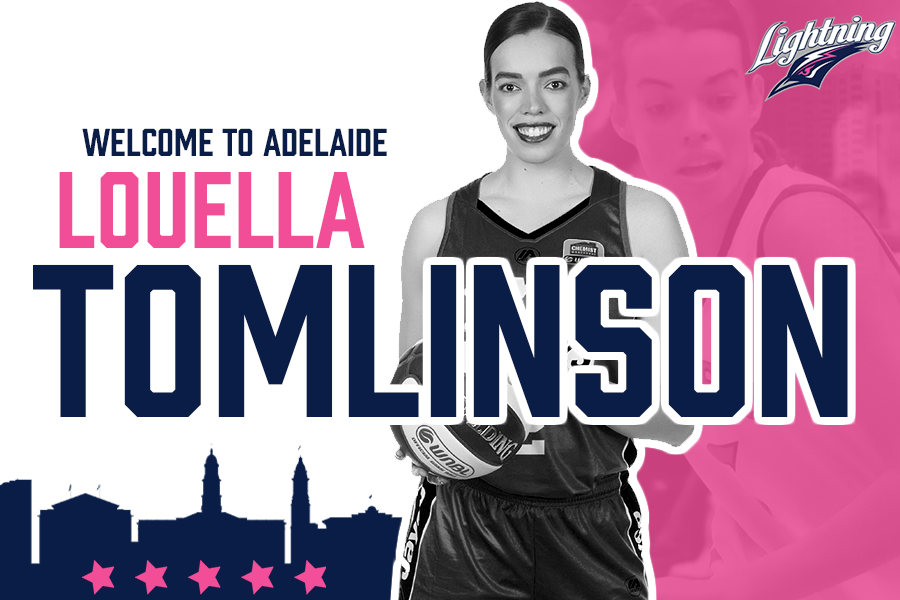 July 21, 2020 | Adelaide Lightning news
The Adelaide Lightning have snared former WNBL Melbourne Tigers and Southside Flyer Louella Tomlinson for the 2020/2021 WNBL season. The 32-year-old 6'4" forward/centre from Fitzroy, Victoria has had a storied career from early days at the AIS through to international basketball in Europe. Tomlinson said she was both lucky and unlucky playing for many WNBL clubs not quite settling on one for multiple reasons however her signing to the Lightning she believes is a chance to put her flag in the ground and set up the next part of her basketball career. "I have played for two clubs who have both changed names in my career. I'm sure if my dad were still coaching, I would have played on the same team my entire year. I thought about setting up for my career after sport which is why I stayed in Victoria; I had things here in terms of my personal life. Adelaide is all about opportunity and a chance to continue to do what I love in a new environment." Tomlinson excitedly said about her new contract for the Lightning.
The daughter of legendary NBL Coburg Tigers club championship and WNBL Melbourne Tigers coach Ray Tomlinson and WNBL CYMS Comets player Sandra Tomlinson is another product of the "Aussie College" St Mary's Gaels Basketball. She is a NCAA two-time defensive player of the year, three-time All-West Coast Conference award winner and held the NCAA leading shot blocker award for multiple years. Tomlinson will certainly add to the frontline of the Lightning defensively hopefully covering for the presence of star import Brianna Turner this coming season.
Tomlinson played for the Southside Flyers in the WNBL last season averaged 1.9 points with 1.5 rebounds in limited court time across the season in a back-up role. She is ready to step up having filled that bench position the past few seasons at her respective clubs under the circumstances of the coming season, "My presence in the key way especially defensively is what I bring and I also love to throw passes and help my teammates score. Although this year, I'm excited mostly to be challenged by Chris (Lucas) to be more of a presence than I have the last few years and I'm excited to have greater expectations placed on me; I thrive in this kind of environment." Tomlinson shared about her desire to fill a larger role at the club.
The Adelaide Lightning have now signed along with Louella Tomlinson, Marena Whittle, Steph Talbot, Chelsea Brook, Jasmin Fejo, Taylor Ortlepp and Alanna Smith with three major roster spots left to be announced in the coming weeks.
Written by Tristan Prentice (South Australian Basketball Media Advisor)