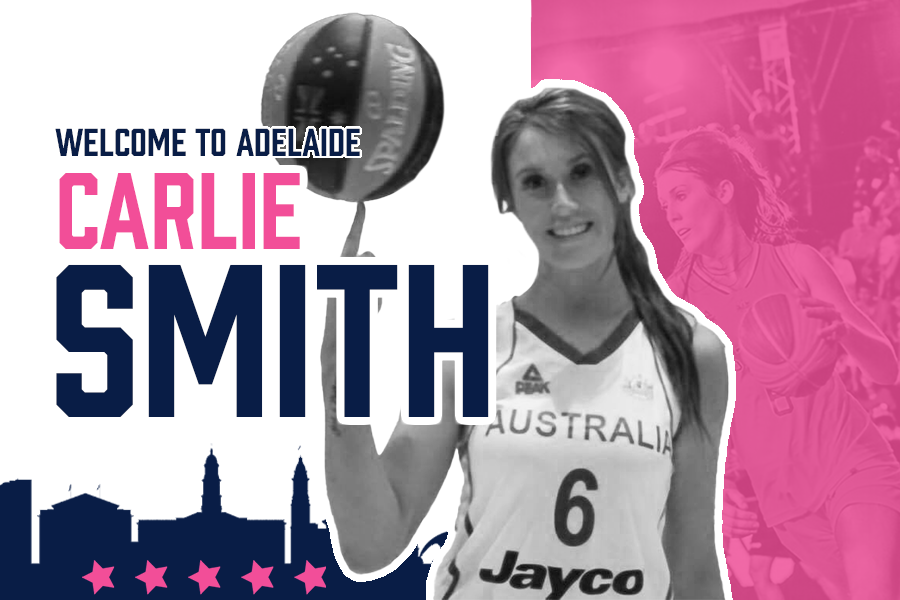 September 23, 2020 | Adelaide Lightning news
The Adelaide Lightning have finalised the signing of their eighth recruit Carlie Smith for the 2020/2021 WNBL season. Smith is best known for her role in the 2018 FIBA Women's 3X3 team but has never played in the WNBL. The 25-year-old 6'1" guard from Canberra becomes the fourth member of this team to gain a WNBL contract with Maddie Garrick (Melbourne Boomers), Rebecca Cole (Southside Flyers) and Keely Froling (Canberra Capitals) already signed by WNBL clubs for the coming season. "I couldn't be more excited for the opportunity to pursue my basketball goals. The club has been extremely welcoming since my signing and I am really looking forward to getting to Adelaide and getting to work." Smith said.
Smith recently played with the University of Sunshine Coast Rip City (USC) in the NBL1 North competition (QBL for this 2020 season) where in 2018 she averaged 13.75 points with 8.69 rebounds. The experience at the club has put her in a good position for her first WNBL contract of two years and adds to recent recruits following the pathway of NBL1 to the next level. "My two years on the Sunshine Coast were a good experience. Basketball is a great avenue to explore new places and meet new people." Smith shared about her experiences on the Sunshine Coast in Queensland.
Smith comes to the Lightning with some versatility as a player, a role she has been used to filling in many ways on different teams. "I think I will fit in nicely with the group, the club and Chris (Lucas) have put together with my athleticism, defence and versatility. I am really looking forward to getting to Adelaide and working with everyone." Smith enthusiastically shared about her opportunity with the Adelaide Lightning.
The Adelaide Lightning have now signed along with Carlie Smith, Louella Tomlinson, Marena Whittle, Steph Talbot, Chelsea Brook, Jasmin Fejo, Taylor Ortlepp and Alanna Smith with two major roster spots left to be announced in the near future.
Written by Tristan Prentice (South Australian Basketball Media Advisor)