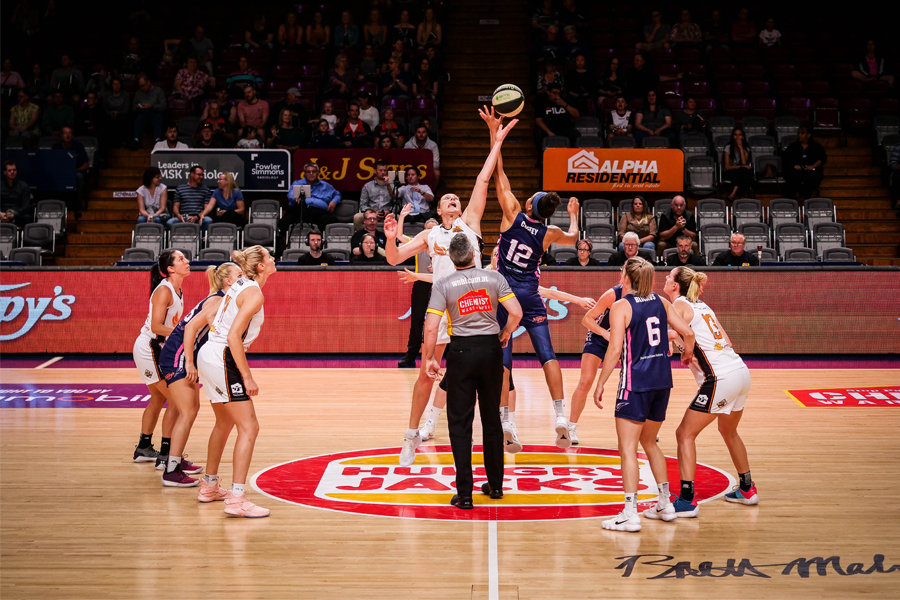 November 16, 2018 | Adelaide Lightning news
Written By: Kieren Vartuli
The Townsville Fire have stolen a victory out of Adelaide's hands, winning by a slender 2-points in a 77-79 nail-biter.
With scores locked at 59-59 heading into the final quarter, it appeared to be an uphill battle for either side.
With seconds remaining in the contest, Tess Madgen (13-points and 6-rebounds) sunk a triple giving Townsville a lead Adelaide could not reverse.
Every possession proved crucial throughout the final term, with both sides fighting for both control and the lead.
After leading by 10 at the half, the visitors clawed back into the contest, evening it up by the third term buzzer.
After suffering a tough defeat Coach Lucas was incredibly disappointed with the result.
"We gotta have players determine outcomes" Coach Lucas said.
"We definitely got fatigued but that is not an excuse."
"We overhelped at times, we had a game plan and for most of the game we followed it."
Adelaide moved the ball around throughout very well totalling 21- assists which still pleased Coach Lucas despite the result.
"I thought our ball movement was fine, sometimes it wasn't getting moved through fatigue which we've encouraged them to do.
"That (ball movement) is the strength of our group!"
After a quiet first half, Suzy Batkovic helped reduce the margin throughout and concluded the evening with 26-points proving a difference maker.
"Suzy is a proven champion and that shined out tonight there is no question about that."
Co-Captain Steph Blicavs put on a shooting clinic throughout the first half making all her attempts from the field. Blicavs finished the night with 15-points, 4-dimes and 2-blocks.
Kayla Alexander has continued to work her way into the Lightning side and led the Lightning in all scores.  Alexander was the only Lightning girl to finish the evening with a Double-Double. She recorded a sturdy 16-points and 14-rebounds.
Alexander showed a mere fragment of her talent and exhibited her strength finishing an and 1 during the final minute to tie the game.
"She was fantastic, she brought energy off the bench, she was positive from the start, she gives us a presence inside" Lucas said about Alexander.
"She hasn't reached her peak yet and so I'm excited about what is coming forward."
After recording their fourth loss for the season, Adelaide hit the road to begin Round 7 and half of Round 8 with all eyes locked on their upcoming results.
"Every game is important, the old cliché I'm afraid, one game at a time. We'll worry about Dandenong then concern ourselves with Melbourne after that."
Adelaide are back in action this coming Saturday against Dandenong at Traralgon Sports Stadium to inject some life back into their season.