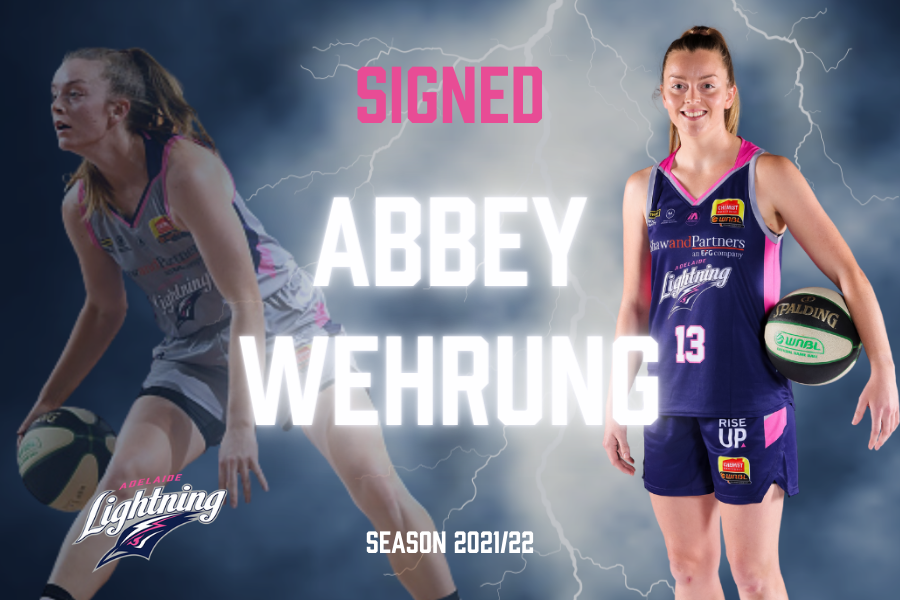 November 1, 2021 | Adelaide Lightning news
The final Australian roster spot has been re-confirmed with Abbey Wehrung running it back again for Adelaide Lightning in 2021 after a year including a large impact at the Bendigo Braves and Australian Opals Asia Cup…
3-Min Read
The Adelaide Lightning are pleased to announce they have given a second-year contract to an important player last season in Abbey Wehrung. The 25-year-old 5'10" guard from Korweinguboora, Victoria dropped double figures in seven games including 21 points with 4-5 threes against the Southside Flyers in the 2020 season. She averaged 11.3 points, 2.6 rebounds and 2.5 assists per game in her 12 games.
"It was tough being in the hub for any team, but we showed some grit and many of the players are returning this year. I think it was a good experience and hopefully the things we built last season we can build on for this one," Wehrung shared with Lightning media.
Wehrung was the third highest scorer for the Lightning and ranked the fourth most efficient player in the 2020 season according to our statistical analysis. Her off-season with the Bendigo Braves in NBL1 South was huge where she averaged 17.93 points per game, 4.46 assists, 4.93 rebounds and shot the ball at 43.81 percent from the field.
"I built on some things in the WNBL season and grew some confidence in my ability to compete at that level in the league. Our team was close to the top when the season was cut short and I was happy to help them get that far," Wehrung summarised the NBL1 South season for her and the Braves.
To cap off her 2021, Wehrung was recently apart of the Australian Opals Asia Cup team in Jordan where she averaged 18.6 minutes, 3.8 points, 2.8 rebounds, 1.8 assists per game. Her best effort was against Korea in the third-place playoff with 8 points, 4 rebounds and 2 assists.
"I got a late call up, so I didn't have time to process and what to expect before I hit the floor. It was amazing and I was super grateful for the experience; I learnt a lot especially they (the teams) were so quick and physical at the international level," Wehrung noted about her first taste of Opals action.
Wehrung looms as a crucial piece for the Adelaide Lightning season and with the form she's shown in the NBL1 South and earning an Opals call up, the fans of Adelaide should be excited to see her in action once again come December 2.