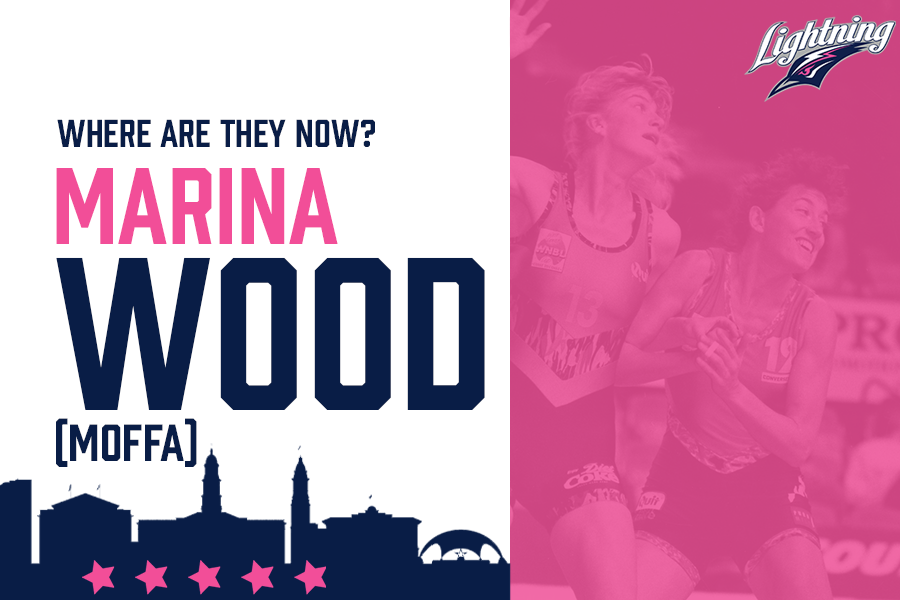 September 21, 2020 | Adelaide Lightning news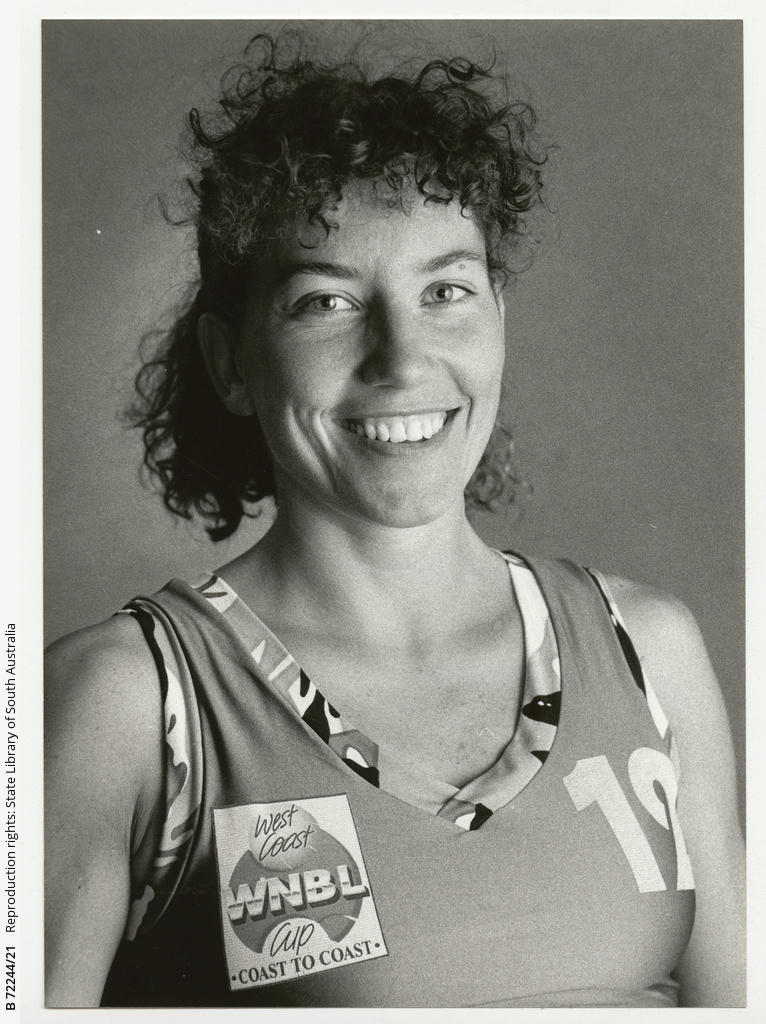 Brief overview of your WNBL career:
I commenced playing in the inaugural year of the WNBL in 1981 with North Adelaide, coached by Kay McFarlane and played with them until 1992. At the end of 1992 I joined West Adelaide and played 20 games with them. In 1993 I played approximately 9 games for Dandenong in Melbourne. I returned to Adelaide and played approximately 60 games.
with Adelaide Lightning from 1994 – 1996.
What years did you play for the Lightning/Adelaide WNBL team?
1981 – 1993 with North Adelaide, West Adelaide and Dandenong
1994 – 1996 with Adelaide Lightning
What do you do now? 
I work at SA Health and I'm married to Mitch who has his own building company & we have four children. Our eldest, Mitch works in Childcare, Emily is married and living in Newcastle and they are expecting their first child so I am excited at being a GRANDMOTHER!! Chad is finishing his final placement at University to become a Primary School teacher and Blake is in his first year of a Building Management Degree at University. I love to walk and do some weights a couple of times a week as it is important as we get older (eeeewww did I just say that???) The rest of the time I enjoy watching the boys playing football and try not to be too loud (still working on that!)
Are you still playing or coaching?
Due to an old basketball injury I can no longer run (oh shame) at all so I don't play at any level. I coached all four kids at their school basketball when they were younger & got lots of pleasure out of seeing kids develop.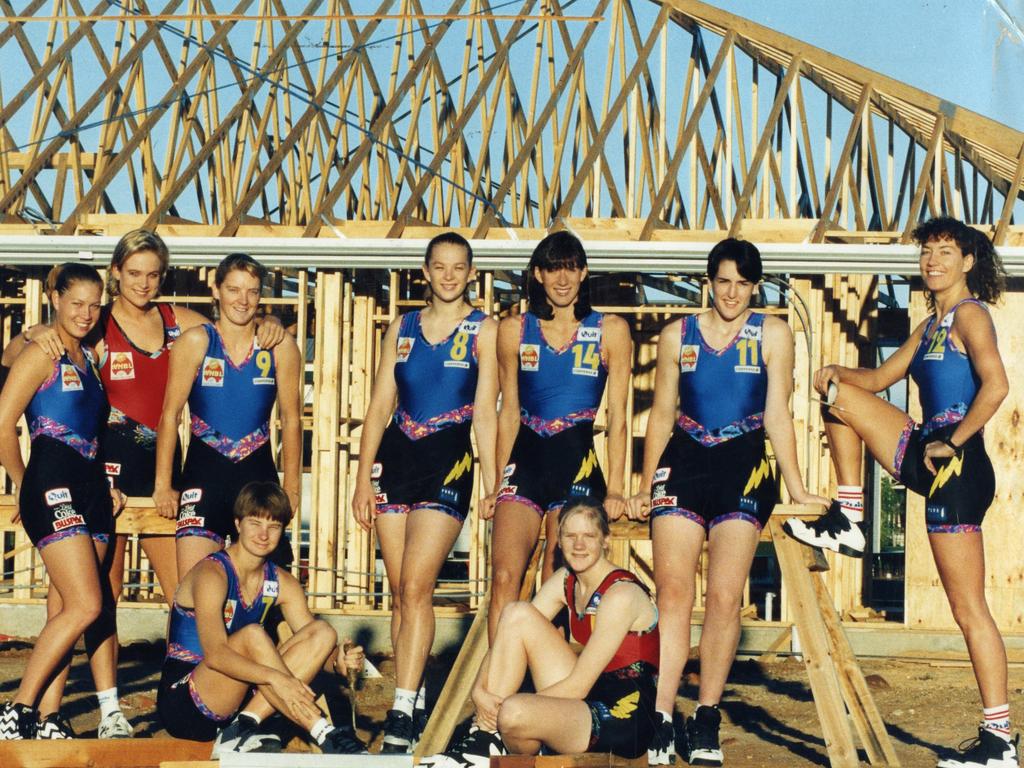 Favourite memory of being in the Lightning or Adelaide WNBL team?
Playing with North Adelaide in the early days of the WNBL. We had little money and had to self fund our program with lots of fund-raising which often ended up in coconut fights whilst making hundreds of lamingtons! The fund-raising included covering the costs of all travel, meals, accommodation, uniforms, bus hire etc.
In the early days we had 3 weekend game road trips to Melbourne or Sydney, and we would fly or drive on Fridays, play Friday nights, have a light training Saturday morning, play Saturday night and again Sunday mid-morning and then either fly or drive home ready for work/school on Monday. All of the games were extremely competitive and tested our resilience and fitness.
On the weekends we played at home, we ran a stall at the Brickworks Markets selling Sweathog gear (trackies & windcheaters etc) to raise funds for the program.
Favourite Uniforms?
I played through many of the uniform changes during my career, from tops & shorts to bum huggers (scungies) to body suits and to long shorts & singlets. Favourite was the body suit as they were made to fit, were comfortable, and were black for the bottom half.
Worst memories of playing with the Lightning?
Missing out on playing for Gold/Silver at the Seoul Olympics in the last second of the game and not qualifying for the 1992 Olympics. The single biggest disappointment for me is how my basketball career was forced to end, when I was informed by the coach at that time that there would not be a spot for me on the Lightning team as she didn't feel I would cope coming off the bench, which I had already been doing for most of the 1996 year. Coming off a three-peat in 1996 made this extremely distressing for me.  I was not given the opportunity to even attend pre season to see if I was still competitive. I was, however, given the opportunity to announce that it was my choice to retire, perhaps to save face. Needless to say I declined the offer.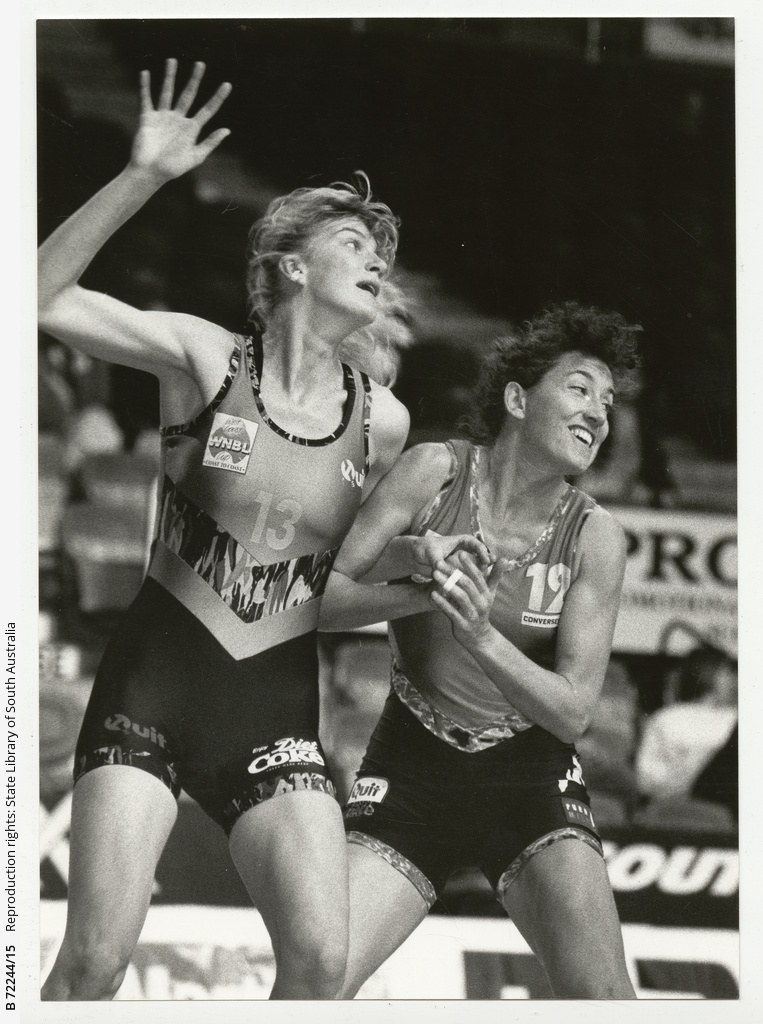 Do you have any tips for younger players?
I'd love to see more girls sticking with the game and not dropping out in their teens. I feel that kids are often made to choose their preferred sport at a young age, where they should still be able to play different sports. Perhaps if all sporting codes were more accepting, we wouldn't have as big a fall out in the latter teen years.
What did you love about your WNBL career?
In 1990 with North Adelaide, we had 56 wins and 5 losses in that year! We won every possible championship including the WNBL, Australian Club Championships and the Local State League. I also loved 1994, 1995, 1996 winning the 3 peat with the Lightning! In 1984 and 1988 I loved attending the LA & Seoul Olympics opening ceremonies. It was a wonderful experience to be walking around the arena with so many great athletes
I have also loved basketball and the lifelong friendships made throughout my career will always be with me and a very big part of my life. The respect and love for these friendships are awesome and the whole experience shaped me into the person I am today. I will be forever grateful for my basketball family.
What would you like to see from the WNBL today?
Encourage young girls to strive to play at the highest level, as the experience at playing at a high level at a young age is priceless. There are far greater opportunities out there for young girls such as WNBL, National teams/trips which weren't available to us.
The WNBL can offer young girls lots of opportunities to develop their skills and be role models for their future generations.
Career Highlights/Achievements: 
U/16 SA State Basketball in 1979
U/18 SA State Basketball in 1980
U/20 SA State Basketball in 1982
Playing in the inaugural WNBL competition with North Adelaide, West Adelaide and Dandenong.
I was selected to play for Australia in 1983-1995 and played approximately 187 games
I played for Australia in 1984 at the Los Angeles Olympic Games where we finished 5th
I played for Australia in 1988 at the Seoul Olympics where we finished 4th
I played for Australia in the 1990 World championships & at  the World Qualifying Tournament in Spain.