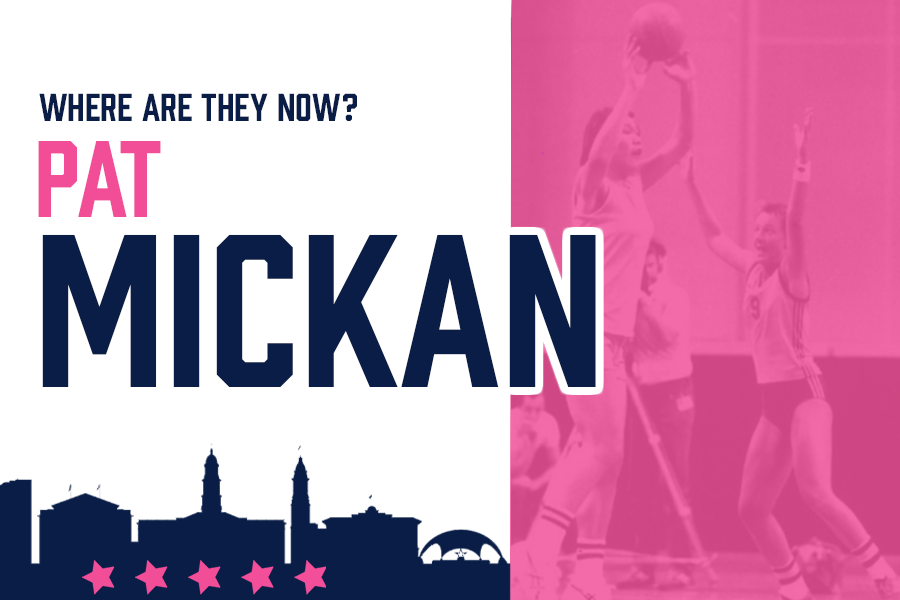 September 3, 2020 | Adelaide Lightning news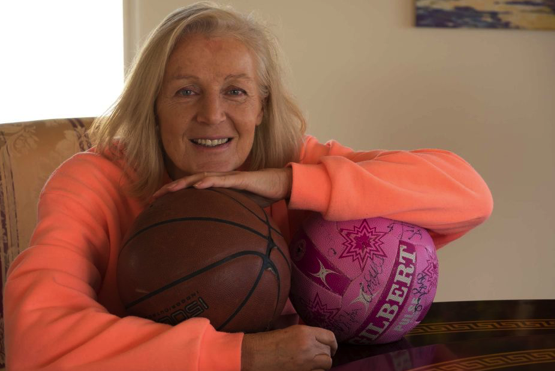 What years did you play for the Lightning/Adelaide WNBL team?
Jenny Cheesman and I backpacked overseas during the inaugural year of the WNBL in 1981.
I was playing for Sturt. But while overseas, I decided I wanted to go back to uni to study Journalism. Westies offered me money "under the table" to play. (A group of West Adelaide people generously combined their contributions to enable the payment). That allowed me to go back to study and so I played with Westies for about five years. I remain very thankful for that gesture. Then moved to North Adelaide until retiring from the WNBL in 1990. North won the WNBL championship the season after I retired!!
What do you do now? 
Taking a break. We bought a health food store and cafe in Renmark and I ran that for three years. Loved living back in my home town but small businesses are hectic and now enjoying a new found freedom for a while.
Are you still playing or coaching?
No. I don't really enjoy being that competitive anymore. But I did love being part of the Adelaide Frightening which won gold at the World Masters.Some even stretched before the games.
It was fulfilling to be part of the Basketball Australia Hall of Fame selection committee for many years. I've also been lucky to commentate the NBL games alongside Peter Walsh and Roger Wills for ABC radio for several years – especially during those halcyon days of the 36ers. Recently I was asked to take a basketball coaching clinic for the Berri A-grade women's team. The first thing I did was to ring Jenny Cheesman to ask for some drills. It had been long time!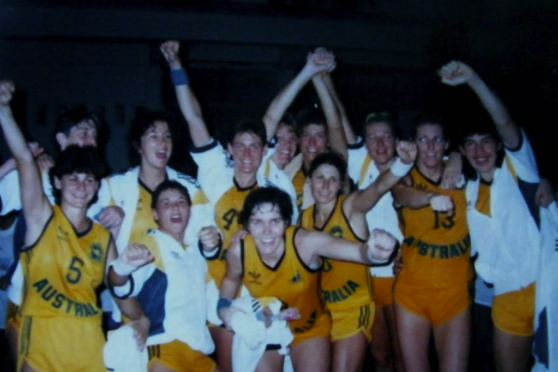 Favourite memory of being in the Lightning or Adelaide WNBL team?
Upon returning from overseas and faced with the dilemma of possibly leaving Sturt, a team with whom I loved playing, and joining West Adelaide with its financial support, I seriously didn't know what to do. Westies coach, Ted Powell, needed my answer by a certain date. That day I was driving around in complete confusion. Finally, as the time got nearer, I stopped the car near a phone box. I stood outside the phone box and tossed a coin. It came up "heads" and so I rang Ted to tell him I was coming to West Adelaide. There was some silence and I will always remember his kind words, as he replied, " … are you trying to make my day?"
Another memory was trying to balance the WNBL season with playing State League Netball in SA (now called Premier League). A group of basketballers: my sister Lee Mickan-Winter, Jenny Cheesman and Julie Nykiel and myself played in a netball team called Sabres. We never trained except for finals. On this particular weekend, Westies had a WNBL road trip to Canberra and Sydney. Sabres also had a preliminary netball final in Adelaide.
So my weekend consisted of: flying to Canberra on Friday to play against the AIS on Friday night, flying back to Adelaide early Saturday for the netball prelim, leaving the netball final with four minutes left to catch a plane for a Saturday night game in Sydney, followed by the second Sydney game on Sunday afternoon, then home. That was pretty hectic.
Favourite Uniforms?
Not being a fashionista myself, I didn't really mind. I didn't mind the all-red of North Adelaide.
What are your favourite memories and do you have any tips?
It's funny that many players' favourite memories are off the court rather than on. I remember doing 200 metre sprint repetitions with Moff for our Aussie program. Also the compulsory 12 minute-run fitness tests at Australian squad training. Disliked both of those rather intensely. Being introduced to strength training by the national conditioning coach. Not being able to walk after doing calf raisers. Rooming with Jan Stirling and she getting up early for a run (the day of the game), then she'd bring me breakfast in bed, then even make my bed while I was in the shower. That woman is unbelievably generous!
Being on Cloud Nine when Kay Mac told me before a WNBL game that she thought I was possibly the best 5'10" centre in the world. After the game, I realised I was possibly the ONLY 5'10" centre in the world. Being on the road with teammates is most memorable for me … the long conversations, last night celebrations wherever we were in the world, sleeping on the floor of aeroplanes (not allowed now unfortunately), meeting so many different cultures especially the dominant eastern European communist countries. going into China when 99 percent of the population hadn't seen a white person before. It was so fascinating to a wide-eyed kid from a small country town. Winning and losing games probably blur into each other, although some special games do stand out including my Renmark days on the outdoor asphalt courts when a snake slithered across the court, bringing the game to a halt as players scattered in all directions.
What did you love about your WNBL career?
It all comes down to friendships and a shared history which strongly bonds us all – no matter where our lives went after retiring from the game. The re-connection is always instant.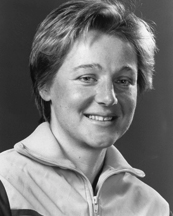 Memories from the 1980 Olympics in Moscow
'We arrived in Sofia, Bulgaria, in 1980 at the height of the Communist regime. We felt as alien and as menaced as in any country we had visited. Our bags arrived at the hotel on a separate bus to the one we had used… and the zips on our bags were in different places when they were delivered to our room'
Get to know Pat
I was born in Renmark Australia and my earliest memory was playing on an outdoor court on a 40 degree night and a snake slithered across the court and set the players running in all directions.
I came to Adelaide to play when I was 18 and had to learn a whole new language, including such things as screens, low post, backdoor cut, motion offence, a pick and so on.
Pat established a reputation as having outstanding defensive and rebounding skills at all levels.
I played my first game for South Australia as a senior and was selected for the Australian team in 1978 for a tour to Europe and China.  I was team mate alongside some of the great players of the time, Maree Jackson (Lauren's mother), Jenny Cheesman, Robyn Gull (Maher) and continued to play for Australia until the 1988 Seoul Olympics which was the last time.
I played over 150 games for Australia, 3 World Championships and two Olympic games
1979 World Championships in Korea
1980 Olympic Games in Moscow
1984 Olympic games in Los Angeles
1988 Olympic games in Seoul
1986 World Championships in Soviet Union
1985 Inaugural Australia games
1987 Tour of USA, Canada and Europe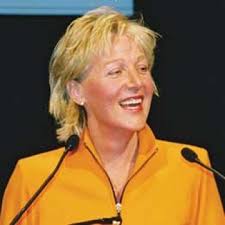 Quick Facts on Pat
Pat was a pioneer for the WNBL and commenced in 1981 in the inaugural year with West Adelaide and then moved to North Adelaide Rockets. She played 158 WNBL games
Pat also represented Australia in Netball and coached at the interstate level and was also a trailblazer when she became the AFL's first female skills coach when she took the role with the Adelaide Football Club.
Pat established a career in journalism when she retired and continued to coach in basketball and netball.
Pat was a television and radio commentator on the NBL for the Adelaide 36ers and a member of the BA Honours Selection Committee and was inducted into the Basketball Australia Hall of Fame in 2013.