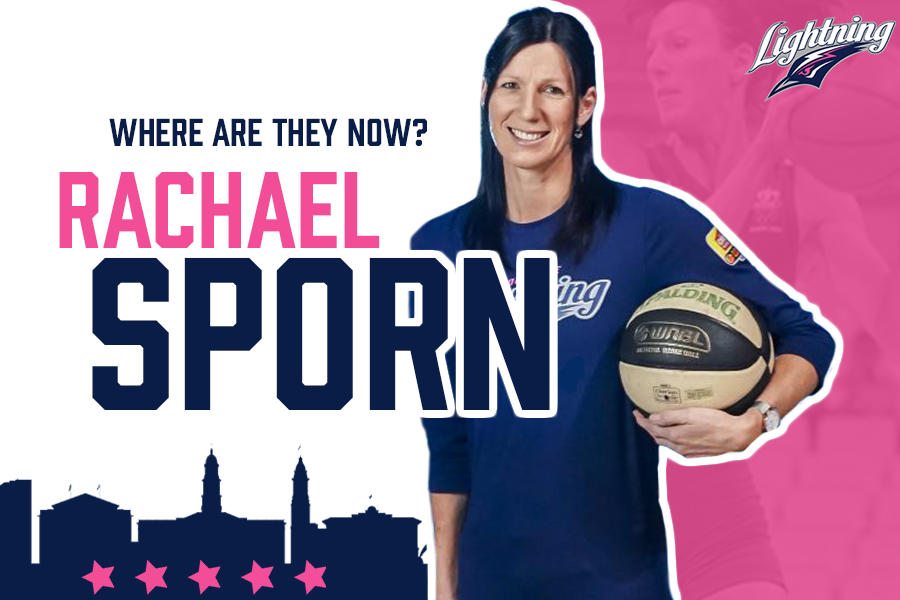 July 24, 2020 | Adelaide Lightning news
Rachael Sporn represented Australia at three Olympic Games, winning two Silver Medals and one Bronze Medal as part of a core group of female athletes that stamped the Australian Opals firmly on the psyche of the Australian public in the 1990's and on the world basketball map.
She was the Basketball Australia Female International Player of the Year in 1993. She also is a seven-time WNBL All-Star Five member, five-time league champion, and two-time league MVP.
She is the all-time leading points scorer and rebounder in WNBL history and she continues to hold the league record for most rebounds in a game with 27.
What years did you play for the Lightning/Adelaide WNBL team?
1986-1989 West Adelaide Bearcats
1990-1991 North Adelaide Rockets
1992 West Adelaide Bearcats
1993-2004 Adelaide Lightning
What do you do now? 
I am an Education Presenter for Sport Integrity Australia (formerly ASADA) promoting clean, fair sport and also a presenter for the AOC with the Olympics Unleashed program which delivers face-to-face lessons to primary school students aimed at improving students' ability to set goals, overcome challenges and build self esteem.
Are you still playing or coaching?
I pretty much stopped playing basketball when I retired in 2004. I have played in three Masters Games and a few social games in that time.
Up until recently I was over many years an assistant coach with my daughter Teja's Forestville Junior teams. I am proud to be a coach with the Lightning Academy which provides a pathway to the elite level for girls aged 16-20 years.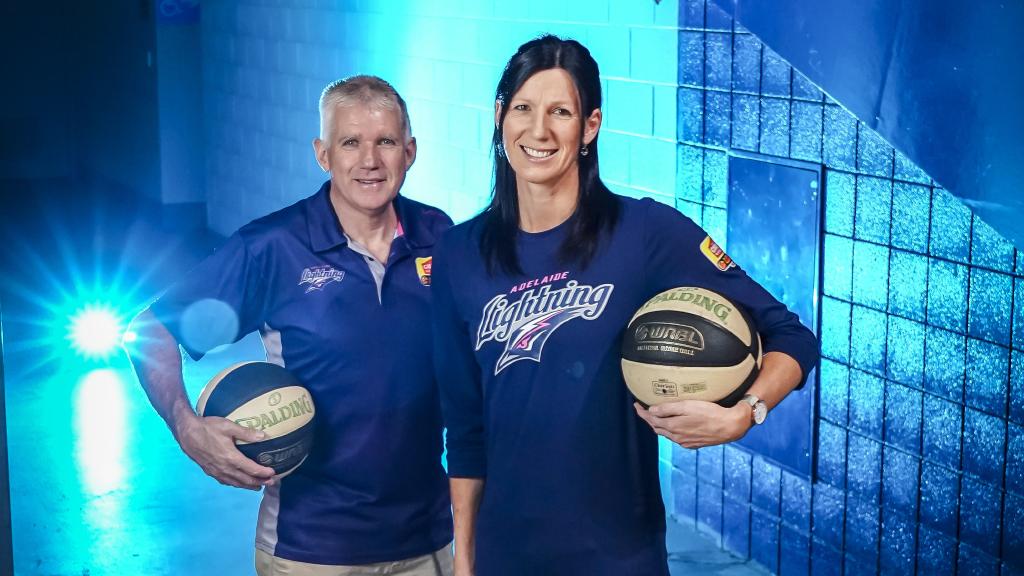 Favourite memory of being in the Lightning or Adelaide WNBL team?
Of course our premiership successes were an absolute highlight but Lightning's inaugural year (1993) will always be special as it was such an exciting time due to the best talent in the state coming together as one. Players who were your opponents were now your team mates and our trainings went to the next level as the Lightning squad had to be cut to a Lightning team. We were the fittest we had ever been as frequency of trainings increased and different types of cross training were introduced to compliment our training on the floor. We saw ourselves as a much more professional outfit than ever before and it was a privilege to be part of this new era.
Favourite Uniforms?
I can definitely tell you my most 'unfavourite'! In our inaugural year we wore what can only be described as a leotard with black mesh in the middle and shorts over the top – not a good look! Thankfully in 1994 we moved on to the bodysuit and therefore weren't so shy taking off our warm up tops!
What do you love the most about the WNBL?
Meeting the fans. It was the good old days when people would write you letters and if they were interstate fans you would organise to meet them after the game. I found it intriguing that people I didn't know would make an assessment of who I might be just from watching me play and wanted to make contact with me, it was very heartwarming. I've kept all the letters, they are in a big trunk at home on the farm where I grew up and when I have time down the track I will look forward to reading them which I know will bring back such lovely memories of playing the best game in the world!