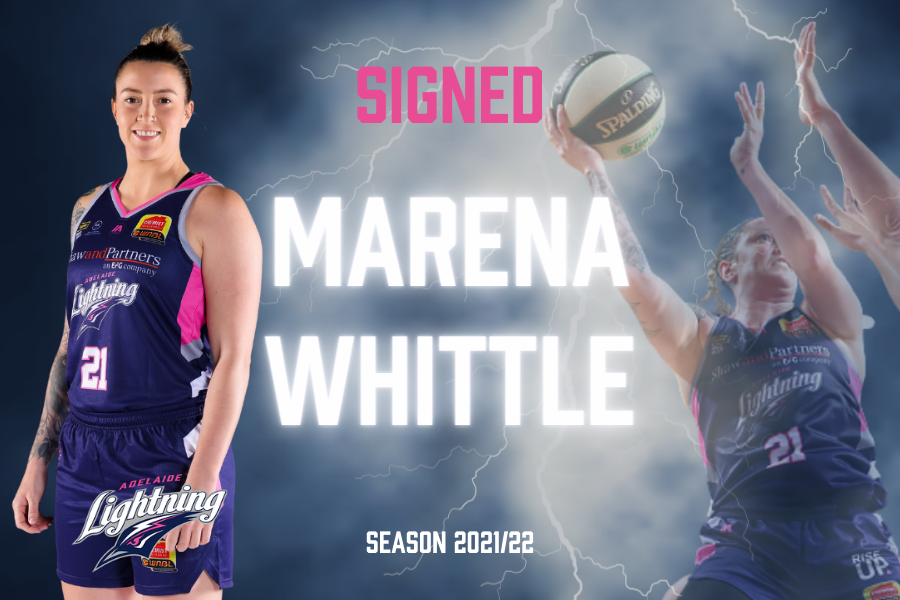 July 14, 2021 | Adelaide Lightning news
The Lightning's squad for 2021 is starting to shape and returning to carve her position in the squad is Marena Whittle after a solid 2020 WNBL Season
The Adelaide Lightning have given a second-year contract to Marena Whittle for the 2021 WNBL season. The 27-year-old 6'0" utility from Vermont South returns for her second year to boost the Lightning in multiple areas across the court. Whittle was also selected in the squad for the Basketball Australia 3X3 National qualifiers under head coach and former NBL player Victorian Titans David Biwer and with the time in camp and the pathways program for the country, will no doubt bring that experience back to the Adelaide Lightning.
Whittle led the Lightning in offensive rebounds and points converted from steals and finished in the top three in 12 statistical categories for the 2020 season. She is currently in off-season with the Ringwood Hawks in NBL1 South where she is averaging 16.6 points per game, 3.6 offensive rebounds, 8.1 defensive rebounds, 2.4 assists, 2.1 steals and 1.2 blocks; all the hallmarks of her game she is whittling away at.
Whittle will join the Lightning after the 2021 NBL1 Season and look to continue to provide utility type minutes, intensity in the glass and continue to push on from her solid 2020 season in November last year.