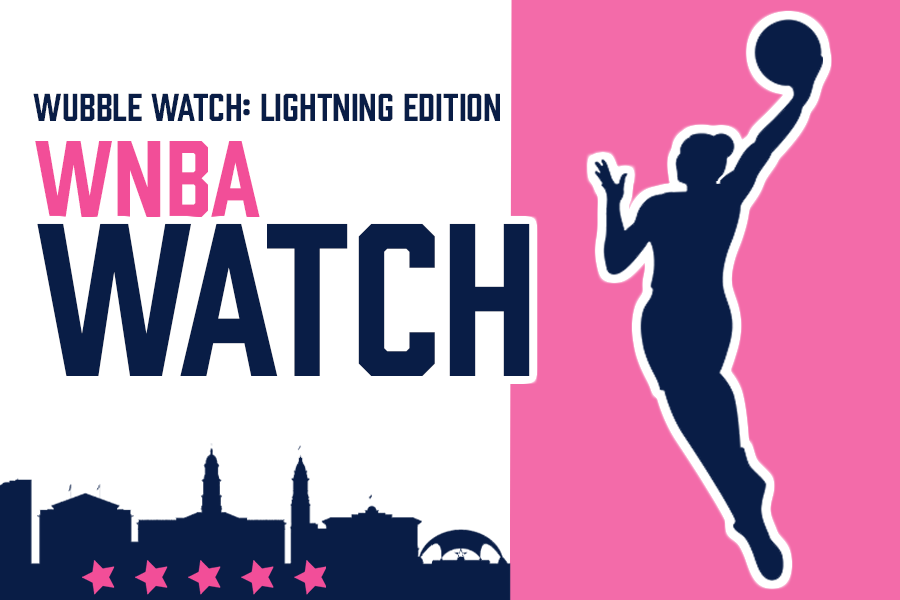 August 27, 2020 | Adelaide Lightning news
WNBA WATCH: Mercury rising in the Wubble
Here at Adelaide Lightning we are keeping an eye during this preseason on the WNBA side the Phoenix Mercury for several reasons. The most obvious is our star signing in Alanna Smith but what you may not know is there are a few familiar faces amongst the Mercury line-up. Lightning import alumni Brianna "Breezybriii" Turner and Nia Coffey are also on the roster for the Women's affiliate of the NBA Phoenix Suns along with Australian Opals head coach Sandy Brondello who is also head coach of the Mercury.
The 'Wubble' (the WNBA bubble) as with the international sport hubs is hosting multiple games back-to-back so there has been plenty of action to catch up on. Let us go through the progress of our Lightning girls…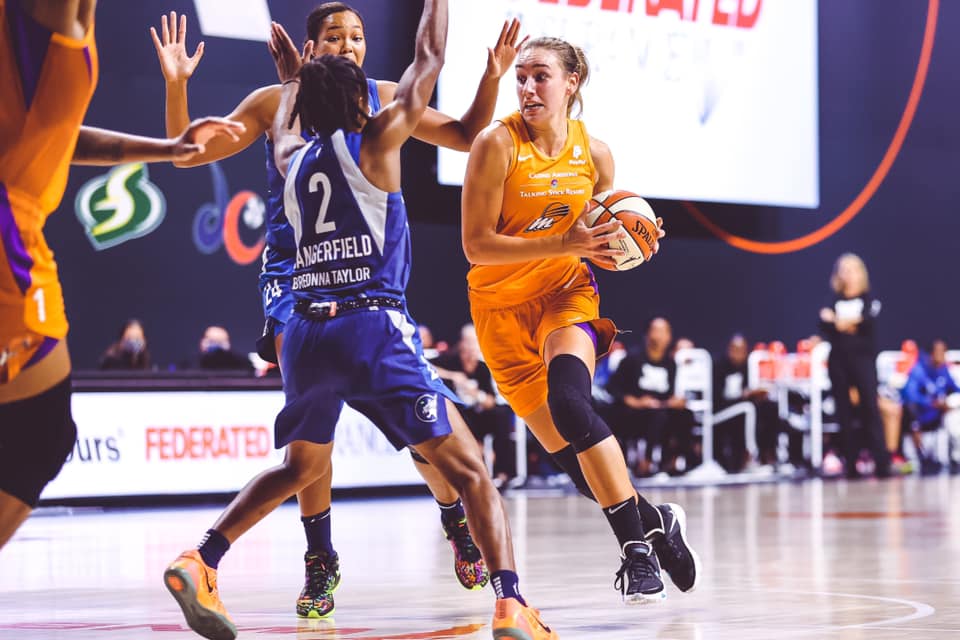 Alanna Smith 
Games: 11
Average Mins: 14.8
Rebounds Per Game: 3.2
Assists Per Game: 1.5
Field Goal Percentage: 39.6
Points per game: 5.0
Our Alanna got off to a flying start scoring wise notching double figure games of 11 and 14 against the Indiana Fever and the New York Liberty. Since then her scoring opportunities have dried a little but not without impact from watching a few games of on-ball pick and roll with some of the guards and finding the odd three ball here and there to really support her side off the bench. For the minutes she is playing in her second WNBA season, she is shooting the ball still at an extremely high percentage.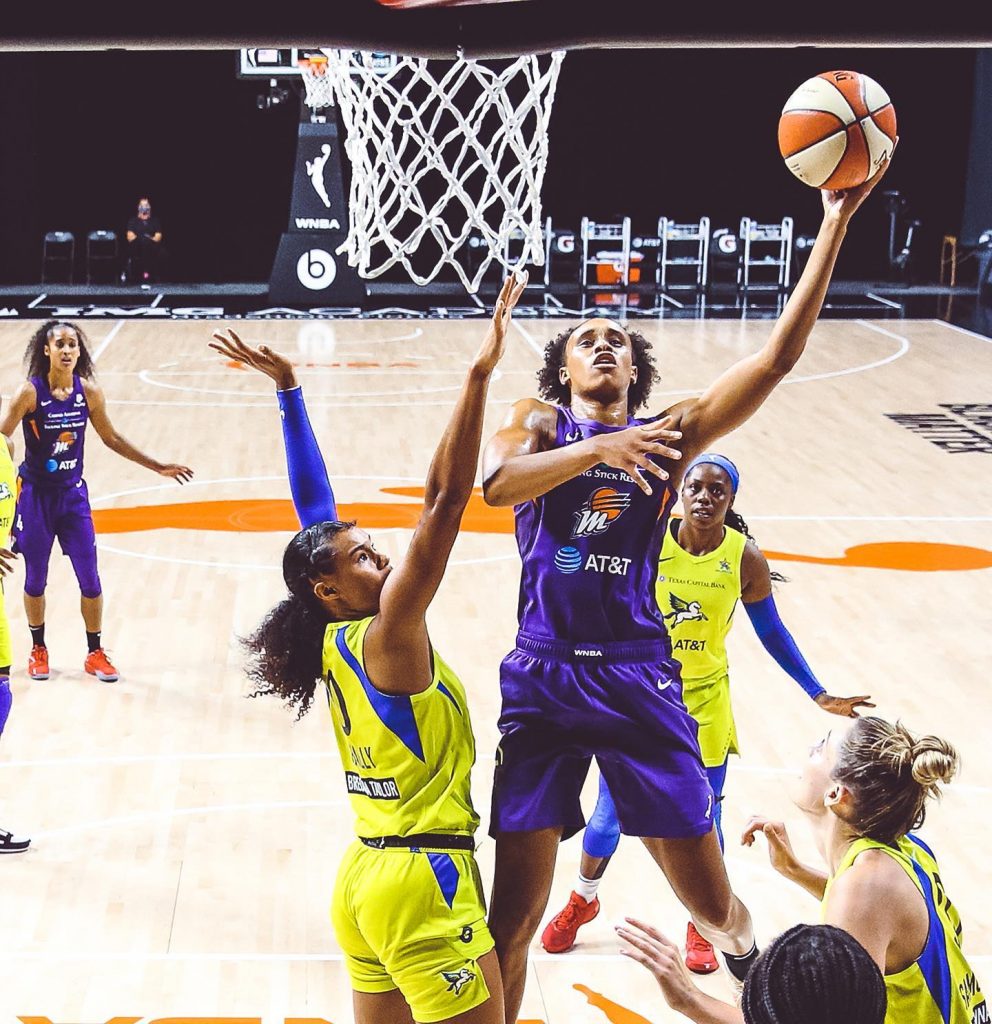 Brianna "Breezybriii" Turner
Games: 11
Average Mins: 22.2
Rebounds Per Game: 5.9
Assists Per Game: 1.3
Field Goal Percentage: 61.5
Points per game: 6.9
Ms "Double Double" is translating her WNBL game to the big time this season coming close on multiple occasions to achieving that. She produced 7 points and 11 rebounds against the New York Liberty and 10 points and 7 rebounds against the Atlanta Dream but in their 91-79 win over the Dallas Wings she produced a 13 points and 11 rebounds double double to show she belongs at the level.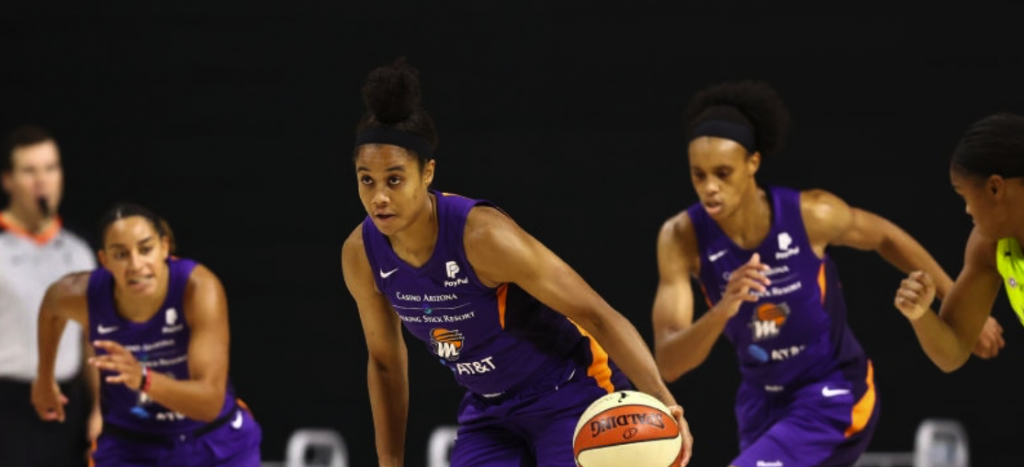 Nia Coffey
Games: 11
Average Mins: 15.8
Rebounds Per Game: 2.5
Assists Per Game: 0.8
Field Goal Percentage: 42.9
Points per game: 2.8
Our 2018-19 import was recruited from the Dream to the Mercury for the 2020 season and is having some solid impact off the pine in the guard/small forward position. Her best contribution in the opening set of games was against the Wings where she dropped 10 points and 6 rebounds.
At the time of writing this, the Mercury sit 6th on the WNBA ladder with 6 wins and 5 losses with a win percentage of 54.5. We will keep our members updated with all that is happening with the "Lightning" Phoenix Mercury throughout 2020.
Written by Tristan Prentice (South Australian Basketball Media Advisor)