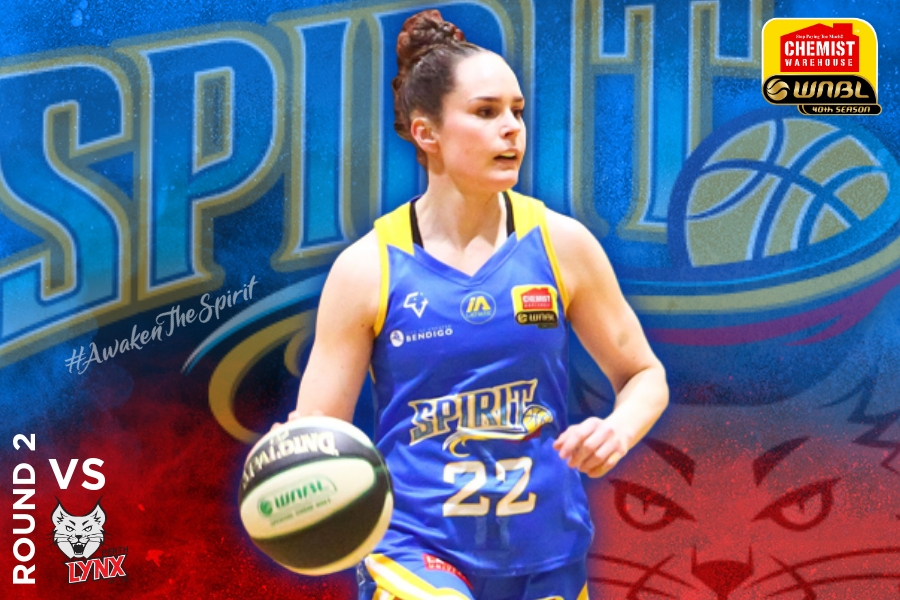 21 October 2019 | Bendigo Spirit news
An exciting game took place last night in the final game of WNBL20 Round 2.
The Spirit had a nail-biter loss on Saturday night, only to turn around and back up their effort against a strong Perth Lynx team.
Perth came out firing, with former Spirit player Nadeen Payne hitting her first shot of the game. Followed closely by a jump-shot from Kate Ebzery to put the Lynx on a 5-0 run in the first 2 minutes of the game.
A tough offensive rebound and finish from Carley Ernst put the Spirit on the score board. Scoring continued to be scarce for the remainder of the first quarter, with Spirit trailing 15-25.
Youngster, Shyla heal started the second quarter with a made 3pt shot on the wing to set the pace for the Spirit.
Hungry to close the gap in scoring the Spirit gave themselves multiple opportunities at scoring by pulling in 7 offensive rebounds in the second quarter.
The Spirit went into half time trailing to the Lynx, 38-44.
The tone changed after halftime with the Spirit out-scoring 27-22 in the third quarter alone, finding themselves only trailing by a point entering the final term of the game.
Abbey Wehrung put the Spirit up by 2 early in the 4th by hitting a much needed 3 point shot from a distance behind the 3 point line.
For the remainder of the 4th quarter, the Spirit put on a shooting clinic, connecting on 4 of their 5 3 point attempts, to seal a sold win, 91-79.
A very impressive all-around performance from Carley Ernst saw her score 29 points, 16 rebounds, 3 steals and 4 assists.
One of Spirits most consistent players, Marté Grays also had 15 points, 5 rebounds, 2 assists and 1 steal.
Finding her stride, Abbey Wehrung shot 55% from the field, scoring 14 points, 2 rebounds, 1 assist and 1 steal.
The Spirit will take on Southside Flyers in Dandenong on October 26th, tipping off at 5:00pm, for Round 3.
#AwakenTheSpirit