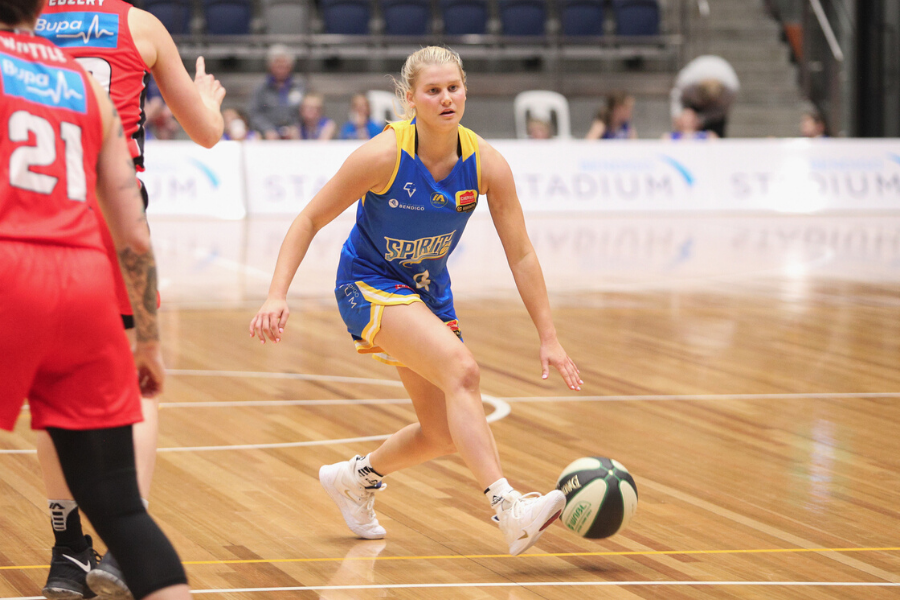 19 December 2019 | Bendigo Spirit news
It's an unavoidable truth that the media loves leaning on obvious narratives. In the case of Shyla Heal of the Bendigo Spirit, the story that has surrounded her for much of her basketball career is how young she is, compared to the players she competes against.
The reason it keeps coming up, of course, is because she's consistently stepped up and played exceptionally well, turning heads in short order. In her first year in Bendigo after an injury-shortened rookie season with the Perth Lynx, the 18-year-old has lit up the stat sheet, playing with a hunger and tenacity that has been impressive to see.
Alas, she keeps hearing the same tune. But like an old pro, she's taking it in stride.
"[I] have a lot of people come up to me and say, 'oh my god, you're doing so well, you're only 18!'" Heal told the Pick and Roll. "But I feel like age isn't a thing for me, I know I can compete at this level.
"I'm excited for the next few years to show the league what I can really do."
Through twelve games, Heal has emerged as a dependable scorer, tied for first on the team with 122 points. She's also proven a crafty defender, her 10 steals placing her second among Spirit players, while nabbing 3 boards per game.
To read the full article please head to The Pick and Roll.
Journalist – Tony Cocking
Photographer – Akuna Photography