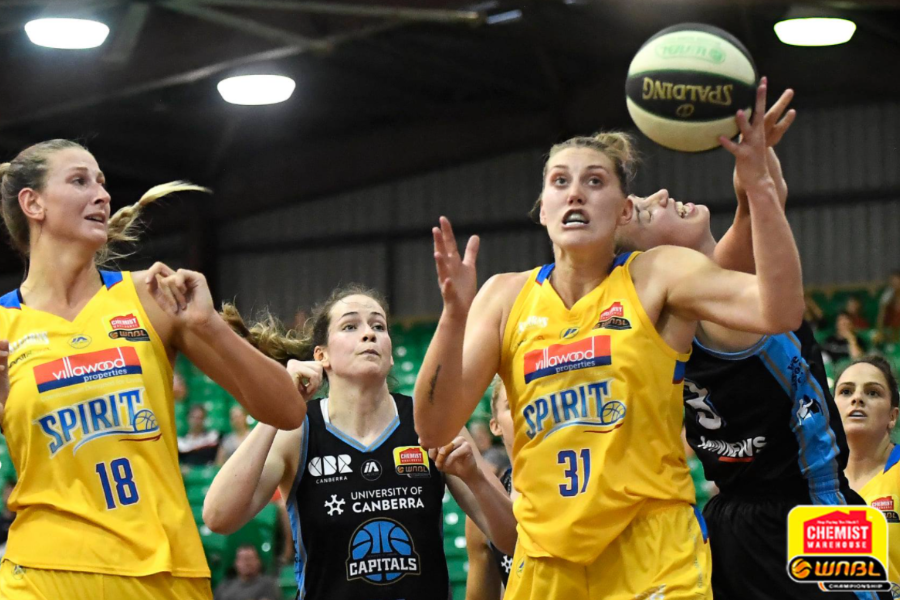 17 November 2020 | Bendigo Spirit news
Down by 21 points against reigning champions University of Canberra Capitals, Villawood Properties Bendigo Spirit guard Cassidy McLean drove hard to the basket and was fouled heavily.
It was a regular play that ordinarily wouldn't attract too much attention.
But the fact there were only three seconds left in the game summed up what coach Tracy York was after from her young team – aggression.
After two tough losses, York was keen to see the Spirit take on the Capitals aggressively at both ends of the court. They did just that from the very start, all the way to the final seconds.
That aggression was also behind an impressive third quarter, which the Spirit won 25-24 off the back of 11 points by the Spirit's best player of the night, Carley Ernst.
Ernst ended the game with 15 points, 10 rebounds and one block in yet another impressive display.
So far this season, the tall is averaging 15 points and more than six rebounds a game.
Tessa Lavey had another strong game, with 13 points and three assists.
Mary Goulding was next best with six points and eight rebounds, including three at the offensive end.
In the end, the experienced Capitals won 76 – 56, an improved defensive performance from the Spirit after heavier defeats in the two previous games this season.
The Spirit will be looking to bounce back against Perth Lynx on Wednesday at 8pm.
RadfordMedia