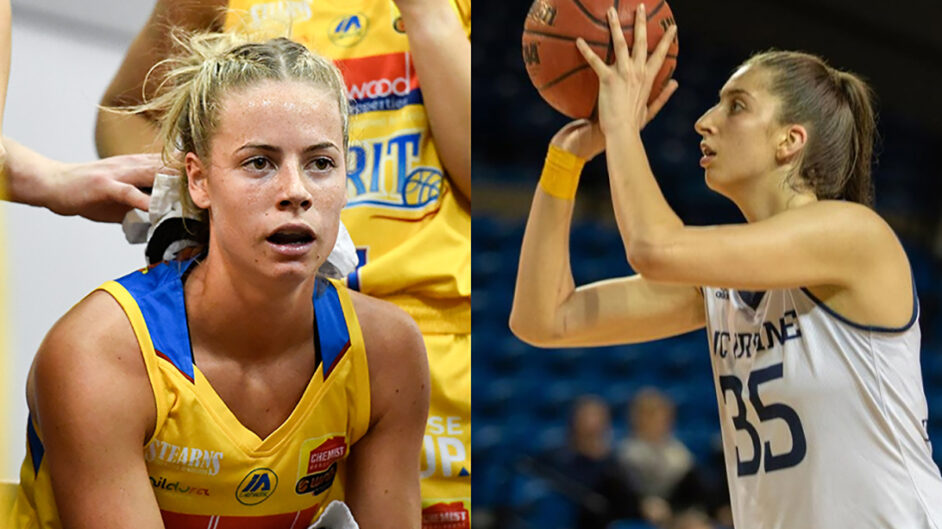 21 September 2022 | Bendigo Spirit news
Bendigo Spirit are thrilled to announce the re-signing of versatile guard Cassidy McLean and the addition of exciting young forward Sophia Locandro to the team for the upcoming season.
22-year-old McLean will enter her fourth season with the Spirit, and she said she's looking forward to playing under new head coach Kennedy Kereama.
"It was an easy choice to re-sign with the Spirit, this will be my fourth season with them, and I've absolutely loved every minute," she said.
"I haven't been coached by Kennedy before, but I've heard great things about him and I'm so I'm super excited to work with him.
McLean said she likes the look of how the roster is shaping up this season.
"We've got some amazing players back and I think it's going to be a special team and I'm really excited to be a part of it," she said.
"In the off-season I think I've really stepped up in a few ways, defensively especially, so I'll be looking to bring the energy and use me speed to my advantage."
Coach Kereama said he was impressed with what he saw from McLean in her recent NBL1 season with the Bendigo Braves.
"Cassidy is coming off a solid NBL1 season, she has phenomenal work ethic, she's an excellent on-ball defender and has the ability to play multiple guard positions." he said.
Locandro returns home from a stint in the American college system with UC Irvine Women's Basketball and said she is excited to play in the WNBL.
"I'm super excited to be a part of the Spirit team and for the opportunity to play in the WNBL," she said.
"We've got a really strong team and I'm grateful to be able to play alongside and learn from great players.
"I'm looking to bring lots of intensity, especially on the defensive end and use my athleticism to help my teammates in any way that I can."
Kereama said Locandro will definitely be one to watch in the league this season.
"Sophia has recently come back home from college and at 6"3 has all physical attributes to make her a competitor in the league," he said.
"She has the ability to stretch the floor and I'm looking forward to seeing her growth over the next couple of seasons."
McLean and Locandro join Tessa Lavey, Alicia Froling, Megan McKay, Anneli Maley, Alex Wilson, Abbey Wehrung and Kelsey Griffin on the 2022/23 roster.
Bendigo Spirit pre-season training officially commences 21 September, with the season-opener locked in for Sunday 6 November.