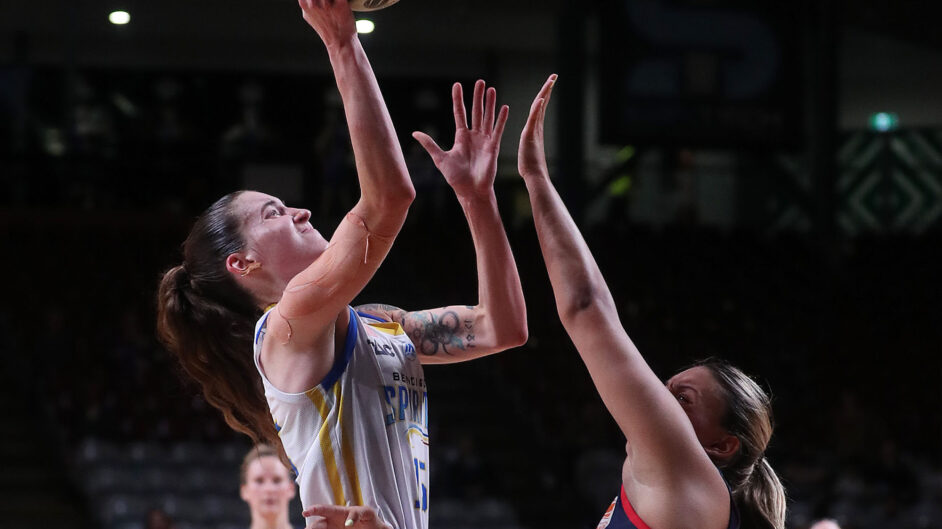 28 December 2022 | Bendigo Spirit news
Game details
Bendigo Spirit 78 defeated the Adelaide Lightning 66
Adelaide 36ers Arena
28 December 2022
Summary
In the second match-up of the month with Adelaide Lightning, and on the back of a disappointing loss last week Bendigo came out firing from the first buzzer.
Spirit started the game with purpose, gaining a nine-point lead and forcing the opposition to call a time out within the first three minutes of the game.
Lightning met the response the coach was calling for, bringing the game back to just a three-point deficit by the quarter time siren.
It was a back-and-forth battle in the second, with both sides trading blows. Ally Wilson was aggressive offensively in the term, adding five points to the seven she scored in the first.
Adelaide's Ella Batish found her stroke in the third, putting up back-to-back three pointers giving the opposition some life and putting the game within their reach at the third quarter break.
Bendigo took over in the fourth however, coming out firing putting up a 13-3 run in the first few minutes of the term and stretching the defecit to a significant 16-points.
Bendigo managed to defend that lead for the rest of the game, defeating the Adelaide Lightning for the second time to go 8-1 on the season.
Anneli Maley was the leading scorer for the Spirit with 19-points, while Steph Talbot led the opposition scoring with 21-points.
Player focus
Anneli Maley was an absolute weapon at both ends of the court today. She dominated the glass posting an insane 24 rebounds, just one shy of the WNBL record, including nine on the offensive end. She also scored a team-high 19 points, to go with two assists, four steals and one block.
Next game
Bendigo will take on the Southside Flyers for the second time this season at their home court of State Basketball Centre. The game will take place on Thursday 5 Jan at 6.00pm EST.