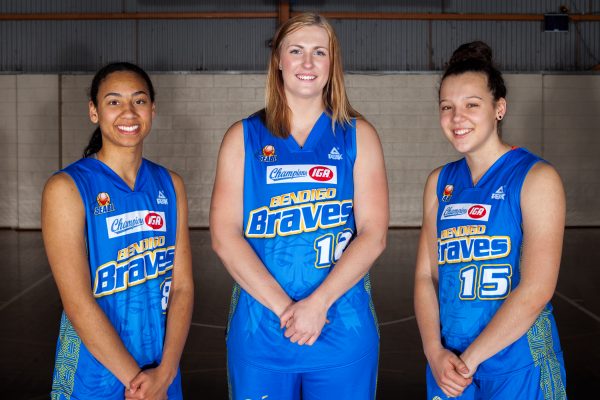 9 August 2017 | Bendigo Spirit news
Bendigo Bank Spirit coach Simon Pritchard has made a down payment on the clubÕs future, signing three Bendigo youngsters to the roster for the 2017-18 WNBL season.
Pritchard named Bendigo Braves trio Jessie Rennie, Ahlise Hurst and Maddison Wild as the clubÕs development players for the coming season.
"Fostering local talent is an important part of our charter, and I am excited to be working with these three emerging stars," he said.
"Jessie, Maddie and Ahlise have shown themselves to be gifted athletes at junior level. We are now looking to increase their skill sets and strength of play, through individual sessions and training at WNBL tempo."
"This will see benefits not in the short term, but underpin our program into the future."
Pritchard said Ahlise had genuine speed, and explosive moves to get to the basket.
"We will polish those skills and help to add the defensive power that such a gifted athlete can possess," he said.
"Jessie's three-point shooting is a quality we are looking to harness, but we must add some penetration skill and ball handling to get her game to WNBL level."
"Maddie has played the past three seasons for West Texas A and M in AmericaÕs College system, where her rebounding and perimeter shooting led her to a 10.7 points and 5.9 rebounds per game average in her senior year."
"She will help us in the post while continuing to advance her ball handling and screening and rebounding skills. We certainly see her as a future Spirit team member."
"look forward to working with these athletes to advanceÊtheir dreams of playing in the WNBL."
To see these three stars in action, grab a Spirit membership at www.bendigospirit.com.au