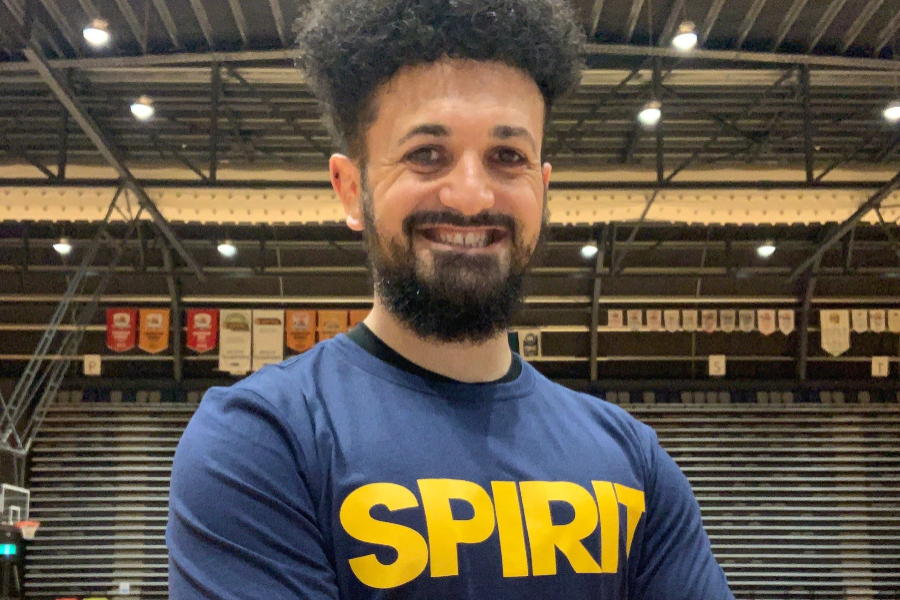 29 July 2020 | Bendigo Spirit news
The Bendigo Spirit has re-signed Lead Assistant Coach Mark Alabakov for WNBL 2020/21 in another great step forward for the basketball pathway in Bendigo.
Mark continues on with his assistant role from last year having also recently being named the head coach of the Bendigo Braves women for the 2020 NBL1 season.
Whilst that role, and basketball in general, has been interrupted Mark has still been more than active engaging with players, keeping them connected and motivated with the help of technology.
"I can always count on Mark to bring his unique enthusiasm and energy to every session. He has been great with the Spirit at Home Zoom training sessions which has enabled all the girls to remain in touch and focused on the upcoming season," Head Coach of the Bendigo Spirit Tracy York said.
Mark has plenty of experience entering into his 2nd year as Assistant to York having been a part of the NBL and WNBL , coaching across other levels of basketball, including SEABL, Big V and Junior State League teams for the past 14 years.
"I'm excited to back on board with the Spirit for the coming WNBL season. Tracy and I have a great rapport, align in values and work really well together in leading the evolution of Bendigo Basketball." Mark said.
Mark is still grateful for the opportunity but is also excited that the continuing relationship with the Braves and the Spirit will create opportunities for others. In his own philosophical way he sees the potential in Bendigo basketball.
"As the saying goes 'the day you plant the seed is not the day you pick the fruit' and our shared diligence, professionalism and vision as a coaching staff makes me excited for what the future holds for the club."
The natural relationship between Mark's role with the Spirit and the Braves is something Spirit General Manager Ben Harvey is also excited about.
"The rise of 16 year old Piper Dunlop from Junior Brave to a training spot with the Spirit is a prime example of the basketball pathway in Bendigo; Mark's role can only build on that." Harvey stated.
The self-confessed "Count of Hoops" and basketball junkie knows that Coach York can count on him to bring his energy and expertise to the program with the upcoming WNBL season.
"Mark just has that positive mental attitude and he is wholly engrossed in what we are trying to achieve with the Spirit and I am looking forward to working with him again." York said.
Mark agrees with York on many counts, "we worked hard to make a lot of progress with the program holistically last season, on and off the floor, and it presents us with a stronger foundation to build upon in the coming season and beyond."
What Spirit fans can count on is that friendly smiling face at the Bendigo Stadium for a while yet.