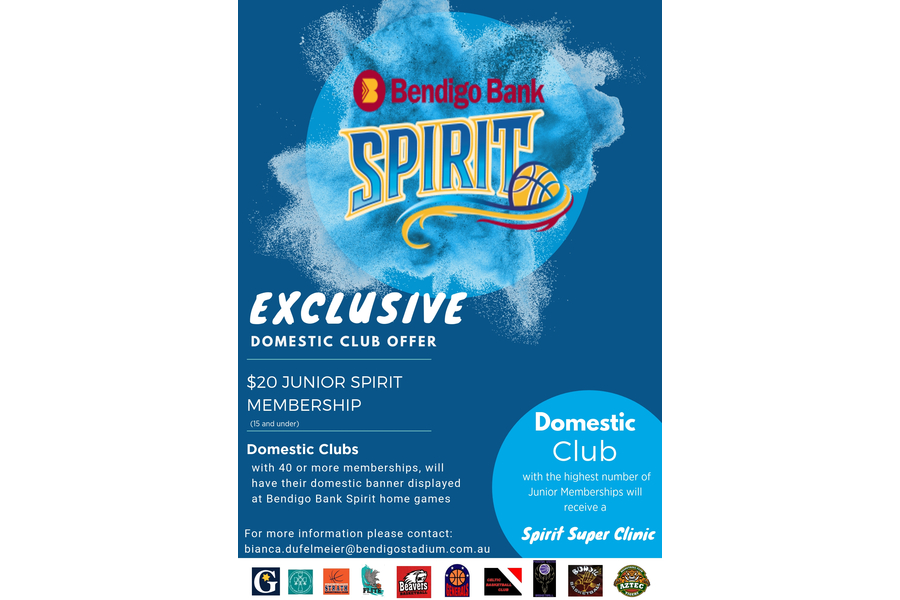 6 September 2018 | Bendigo Spirit news
EXCLUSIVE OFFER FOR DOMESTIC PLAYERS
For the month of SEPTEMBER ONLY all junior domestic players can purchase a Bendigo Spirit junior membership for $20.00!
But wait.. there's more!
For any club that purchases 40 memberships or more will have their banner hanging over their designated section at all Bendigo Bank Spirit home games.
There's still more…..!
The domestic club that has the most purchases of this offer, will receive a free Bendigo Spirit Super Camp!
We want everyone to join the Bendigo Spirit and #RiseUp this season!
For more information, please contact bianca.dufelmeier@bendigostadium.com.au