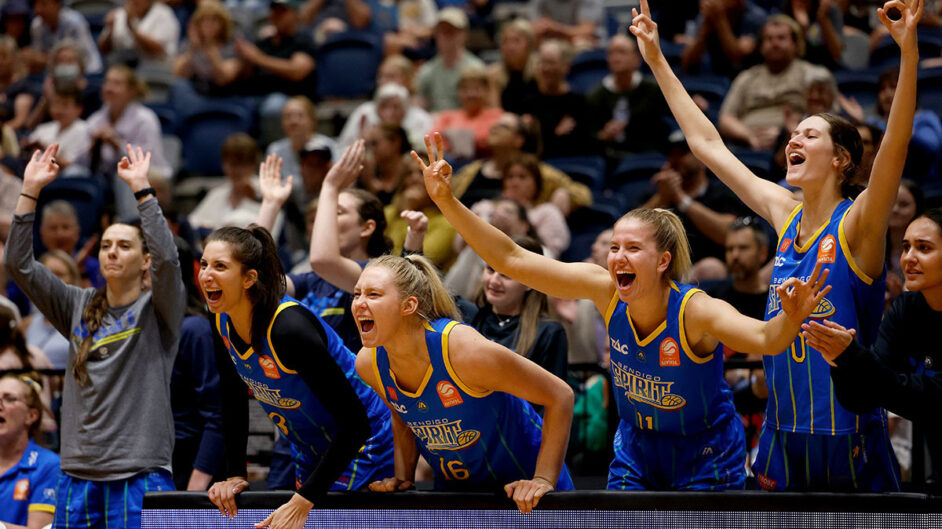 20 January 2023 | Bendigo Spirit news
Game details
Bendigo Spirit 86 defeated the UC Capitals 74
Red Energy Arena
19 January 2023
Summary
Bendigo Spirit make it two on the trot after they beat the UC Capitals at Red Energy Arena this Thursday.
Bendigo dominated from start to finish at both ends of the floor, with the only 8-deep brave UC Capitals side unable to limit Bendigo.
The first half of the game was the Meg McKay show, with her putting her stamp on the game in a big way.
Bendigo continued to pile on the points in the third term adding 28 points while holding the opposition to just 17 to close the quarter out up 27.
With the game well in control, Coach Kennedy was able to take the starters out of the game for a big part of the fourth term.
Abbey Wehrung was lights out, with her 15 points all coming from the three-point line where she shot 62%.
Meg McKay provided an offensive spark off the bench, finishing with an equal season high 20-points and four offensive rebounds.
Alex Wilson continued her high scoring ways with her 9th double digit scoring game of the season.
Anneli Maley did what Anneli Maley does, dominating the glass with a game high 12 rebounds to go along with her 18 points.
Rae Burrell was the visitors best with 17 points and four rebounds.
Player focus
Anneli Maley recorded her third consecutive double-double with 18 points and 12 rebounds.
Next game
Bendigo are heading in town on Sunday afternoon the 22 Jan to take on the Melbourne Boomers at Melbourne Sports Centres – Parkville at 2.00pm EST.