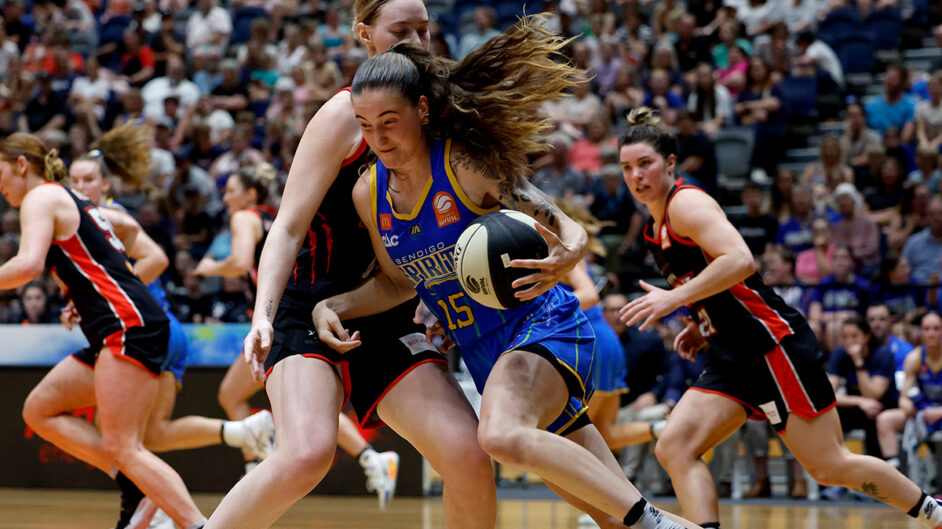 25 January 2023 | Bendigo Spirit news
Game details
Bendigo Spirit 88 def by. Perth Lynx 92
Red Energy Arena
25 January 2023
Summary
In an electric Red Energy Arena, Bendigo almost achieved the impossible outscoring the opposition by 16 points in the last quarter to almost pull off a miracle comeback.
It was a back-and-forth first quarter affair, with both teams making their shots in a high scoring term. Bendigo came out with a clear motive to play hard and fast, and that they did. Meg McKay and Tessa Lavey provided a big offensive boost off the bench, both scoring seven points each.
The second term belonged to Perth who were unstoppable, piling on 34 points and holding Bendigo to 12. Bendigo were careless with the ball, with Perth able to turn defence into offence through several Spirit turnovers. The visitors were also incredible efficient, making five three pointers to make the home side pay.
The third quarter was much more even, with Bendigo able to get their offence going in the term but unfortunately Perth was still able to outscore them by two points to extent their lead.
With a 20-point deficit to overcome entering the fourth quarter, the ask was enormous but Bendigo gave it everything they had to fall excruciatingly short of a miracle comeback.
Anneli Maley led the way with 3 three pointers, with the side shooting six three pointers in the term to put them in a position to overcome the large three-quarter time deficit which came down to two points with just 30 seconds to go, however Perth were able to hold on.
Anneli Maley was our top scorer with 19 points, while Sami Whitcomb led the opposition with 25 points.
Player focus
Anneli Maley scored her 10th double-double for the season, and her fifth consecutive, with 19 points, 17 rebounds and 2 steals.
Next game
Bendigo are heading back inland to take on the Melbourne Boomers at Melbourne Sports Centres – Parkville. The game will take place on the Sunday 5th February, tip-off is set for 3.00pm EST.