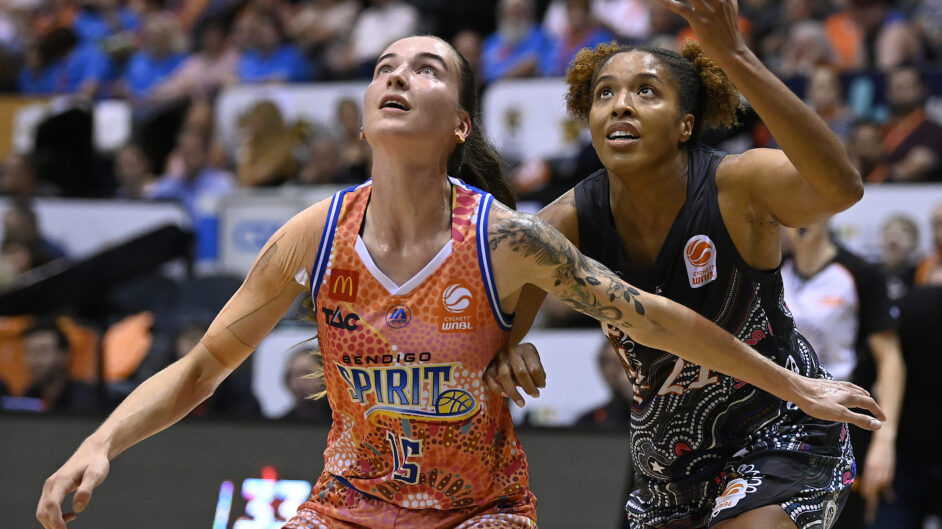 18 February 2023 | Bendigo Spirit news
Game details
Bendigo Spirit 62 def by. Townsville Fire 88
Townsville Entertainment Centre
18 February 2023
Summary
The first quarter was dominated by Townsville forward Tianna Hawkins, who scored 19 of the Flyers 26 first quarter points. Bendigo were able to match Townsville's offensive firepower in the first, putting up 25 points of their own.
Starting to pull away in the second, Townsville capitalised on their opportunities at the offensive end while Bendigo were unable to register the same efficiency.
While Bendigo had a better the third term, they were unable to make any ground on the lead Townsville had and struggled to get stops.
It was a low scoring court term with just 22 points scored between both teams, but the damage had been done and Townsville were able to walk away 26-point winners.
Tianna Hawkins was the oppositions best scoring 32 points on an efficient 12-16 fg, after her incredible 19-point first term.
Anneli Maley and Meg McKay were Bendigo's top scorers, with 14 points each.
Player focus
Anneli Maley posted an equal team high 14 points and a team high 8 rebounds, to go along with 2 steals.
Next game
Bendigo Spirit are heading to Perth to take on the Perth Lynx at Bendat Basketball Centre, the match will take place on the 25 Feb at 9.30pm EST.