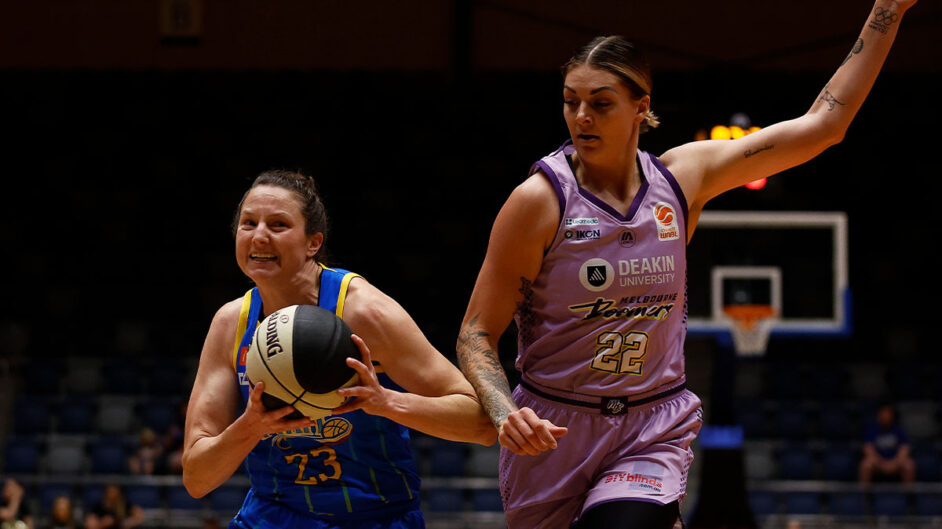 8 January 2023 | Bendigo Spirit news
Game details
Bendigo Spirit 79 defeated by the Southside Flyers 88
Red Energy Arena
8 January 2023
Summary
In a hard fought game, Bendigo Spirit have come up short going down by 9-points to the Melbourne Boomers.
In a top of the table clash that was set to deliver, the two sides did not disappoint putting on a tough and physical battle that came down to the wire.
With the lead switching back and forth between the sides throughout the match, both teams showed plenty of heart fighting back each time to keep the game close.
Unfortunately Bendigo were unable to fight back Melbournes final quarter, with the Boomers making clutch shots to take home the win.
Kelsey Griffin led the way for Bendigo with 21-points and 12-rebounds, earning her fifth double-double of the season.
Kristy Wallace had a game-high 23-points for the opposition, to go along with 6-assists and 7-rebounds.
Player focus
Kelsey Griffin put up a team-high 21 points and a game-high 12 rebounds.
Next game
Bendigo Spirit are on the road to take on the UC Capitals at National Convention Centre Canberra this Wednesday 11 Jan at 5.30pm.