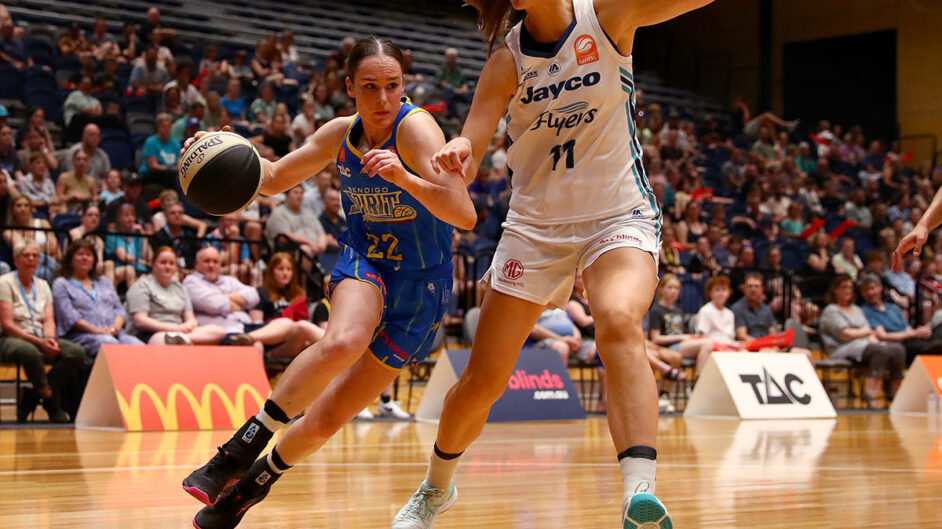 23 December 2022 | Bendigo Spirit news
Game details
Bendigo Spirit 67 defeated by the Southside Flyers 96
Red Energy Arena
23 December 2022
Summary
The Bendigo Spirit have suffered their first defeat of the season at the hands of the Southside Flyers.
The Flyers came out firing, putting Bendigo on the back foot from the get-go.
As Southside piled on the points, Bendigo were unfortunately unable to gain any momentum back throughout the game.
Southside brought the intensity on the defensive end of the court, holding Bendigo to their lowest score this season.
They also brought the intensity on the offensive end, going at an efficient 50% from the field and an incredible 57% from three point line.
Anneli Maley was Bendigo's best with 12 points and 8 rebounds.
Lauren Jackson was the top scorer for the opposition, scoring a game-high 20 points and a game-high 13 rebounds.
Player focus
Anneli Maley put up a team-high 12 points and a team-high 8 rebounds.
Next game
Bendigo Spirit take on the Adelaide Lightning in their second meeting with the side this season on Wednesday 28 December at Adelaide 36ers Arena.