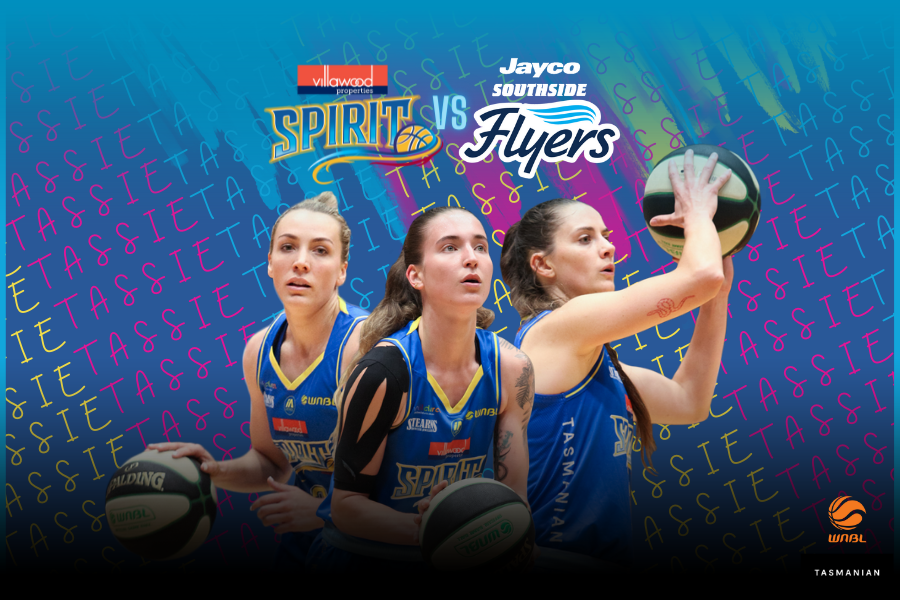 18 February 2022 | Bendigo Spirit news

Bendigo Spirit is coming to Tasmania!
Villawood Bendigo Spirit and Southside Flyers, in partnership with Tasmania Government, are pleased to be coming to Tasmania for not one, but TWO Women's National Basketball League (WNBL) games!
This is the first time the national teams have played in Tasmania with their games at MyState Bank Arena, Hobart. Both games will be broadcast across Australia.
Don't miss a minute of the action in Tasmania! Grab your tickets today!
Saturday 26th February, 5pm. Hobart – MyState Bank Arena
Wednesday 2 March, 6pm. Hobart – MyState Bank Arena
The teams will deliver junior basketball clinics for aspiring young female basketballers and working with Basketball Tasmania's next generation of future stars.
Round 12 and 13 'Colours of the Game' rounds will celebrate Indigenous and Aboriginal Australians as well as the multiculturalism in the WNBL and wider basketball community.
We pay respect to the traditional and original owners of this land, the Muwinina people, to those that have passed before us and to acknowledge today's Tasmanian Aboriginal people who are the custodians of this land.
We can't wait to explore everything beautiful Tasmania has to offer.
The WNBL will work closely with Public Health in Tasmania to ensure that the appropriate protocols are in place for teams to stay, train and play in the State in a COVID safe way to keep the community free from the risk of COVID-19.