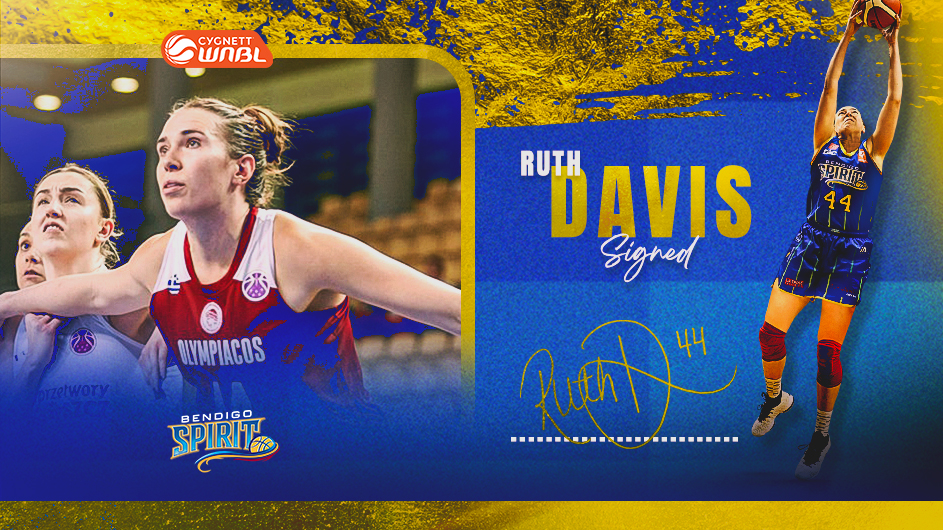 22 August 2023 | Bendigo Spirit news
New Bendigo Spirit import Ruth Davis says she's excited about what coach Kennedy Kereama is building and wanted to be a part of it.
The Spirit are delighted to reveal the 29-year-old former WNBA centre is the team's second international signing alongside Mekryn Kraker for the 2023-24 Women's National Basketball League season.
Davis comes with a wealth of experience, having played for Dallas Wings in her early years after getting drafted with pick 18 in the 2016 WNBA draft before a stint in the WNBL with Perth Lynx and Adelaide Lightning.
She's also played for Canada on the international stage, winning a gold medal in the 2017 FIBA Women's AmeriCup in Argentina.
"I just really liked Kennedy and I feel like we really meshed and I like what he's building and wanted to be a part of it," Davis said.
"I've had great experiences in the WNBL, I played two seasons there in my early years so it's been a while, but the league has really grown and progressed so I'm just super excited to be able to have the opportunity to play in it once again."
The 198cm defensive ace, currently based in Vancouver, will link up with her new teammates for their pre-season tournament in Korea which kicks off August 26.
"I was super excited for the Korea tour opportunity when Kennedy told me and I jumped right on it," Davis said.
Davis has high hopes for the upcoming season and believes the team is well placed to do something special.
"I think we've been building a really strong team, it seems to be a really balanced group of girls," Davis said.
"We've definitely hoping to make a good run and do something really special here."
As for who she's most excited to play with, Davis couldn't go past four-time WNBL champion and fellow ex-WNBA player Kelsey Griffin.
"I'm definitely excited to be on the same team as Kelsey Griffin, she's an absolute beast," Davis said.
Bendigo coach Kennedy Kereama described Davis as a capable and experienced player with vocal leadership skills and great size and physical presence.
"There's a lot of experience there," Kereama said.
"What attracted us about Ruth was her experience at WNBL, WNBA and international levels.
"She's got great knowledge and is someone who's comfortable in their role.
"She's coming off an excellent season with Barca CBS in the top Spanish league (Spanish LF Endesa), averaging nearly a double-double.
"I feel like we've got a really balanced squad and were very intentional with who we recruited."
The Spirit's regular-season campaign begins against Townsville Fire at Red Energy Arena on November 4.