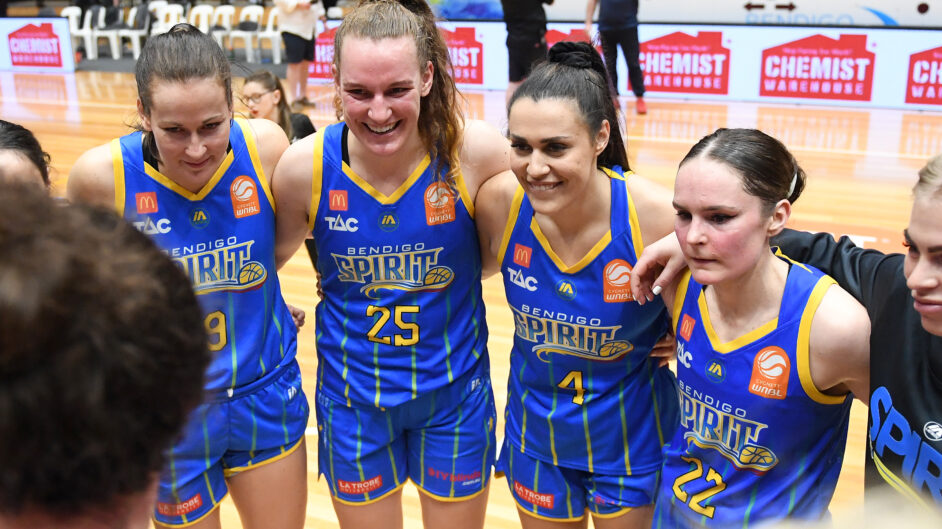 1 March 2023 | Bendigo Spirit news
THE Bendigo Spirit has already had a significant win leading into the 2023/2024 season, today welcoming leading pharmacy retailer, Chemist Warehouse as Principal Partner for the next three years.
The multi-year partnership will see the Chemist Warehouse logo proudly worn by the Bendigo Spirit across various apparel from next season. This includes front and centre integration on the playing singlets, training singlets, and placement on official team polos worn at community clinics and player appearances.
The partnership will provide a significant opportunity for Chemist Warehouse to connect with the local community. This includes integration into the 'Spirit Zone', an engaging activation area for families and kids as they arrive on game day, and other branding and promotional opportunities.
Chemist Warehouse has a longstanding history within the Bendigo region, first opening a store on Mitchell St in 2007 with additional stores opened in Epsom, Kangaroo Flat and Eaglehawk.
Bendigo Spirit General Manager of Operations, David Ingham, said: "The entire team is excited to have the ongoing support from such a fantastic organisation as Chemist Warehouse. We look forward to welcoming them in our final home and away match of the season, it will really give us a boost. This partnership will help us achieve our goals on and off the court."
Chemist Warehouse Director, Mario Tascone, said: "Chemist Warehouse is committed to supporting women's sport from grass roots right through to an elite level like the WNBL. We are thrilled to be working alongside the talented Bendigo Spirit team over the next three years and engaging with fans from the Bendigo region over the coming seasons with exciting activations and promotions. At Chemist Warehouse we are passionate about health, wellbeing and fitness, it's in our DNA and we cannot wait to kick off our partnership with the Bendigo Spirit on Wednesday 1 March at the last home game of the season – let's bring home a win!"
The Bendigo Spirit and Chemist Warehouse will unveil their partnership to fans at the final home game of the 2022/23 season on Wednesday, 1 March, against Townsville at Red Energy Arena. Tip-off is from 6.30pm, with tickets available via Ticketek.