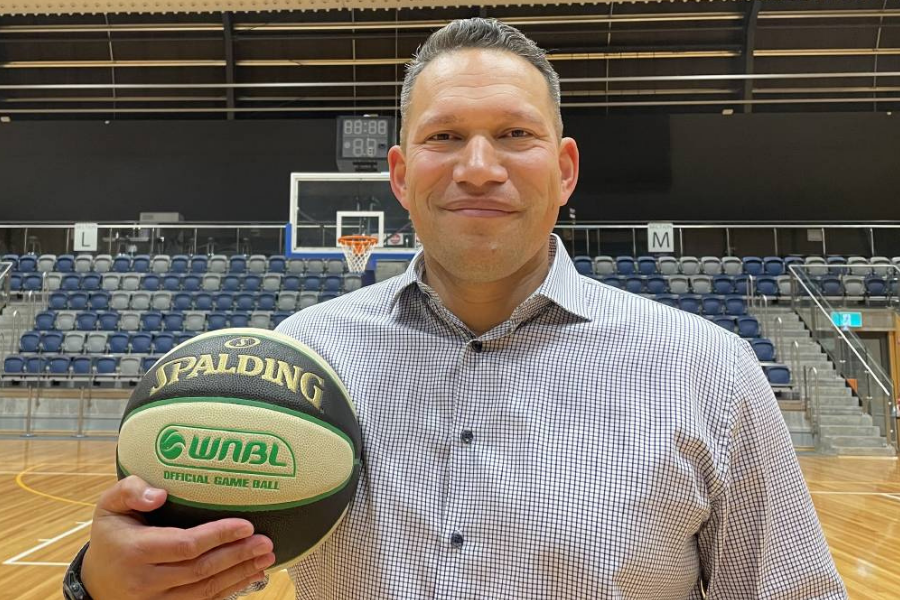 24 May 2022 | Bendigo Spirit news
Bendigo Spirit has announced the appointment of Kennedy Kereama as head coach for the upcoming 2022/23 WNBL season.
Kereama brings years of experience to the role, including nearly a decade as the head coach of the New Zealand Tall Ferns and most recently as assistant coach at the Canberra Capitals.
"For myself, my new role is about giving the Bendigo athletes and the community as much as I possibly can to help grow the game and for the players to realise their ambitions," he said.
"We want to be a team that competes for championships and to be a contender every year."
Kereama takes over the role from Tracy York, who resigned as head coach after three years in the top job.
In what marks a fresh era for the Spirit, with new ownership under SEN and Kereama now as head coach, there's plenty to accomplish.
"I am really appreciative of the opportunity to work with the new SEN ownership group and to be based out here at Bendigo at the Red Energy Arena," Kereama said.
"What attracted me to the role the most was the opportunity to come in and work with such outstanding athletes.
"Reigning MVP Anneli Maley will be fresh off WNBA experience with the Chicago Sky and her ability to rebound will be crucial to our team."
The 23-year-old won the Suzy Batkovic Medal as the league's MVP – the second Bendigo Spirit player to win the award after Kristi Harrower (2009-10).
In addition to a host of other key players, Kereama couldn't be more keen to get a group together and get the season underway – which is expected to commence around October this year.
"If I had my choice we'd be starting tomorrow," he laughed.
Kereama already has his own plan in place for how he will get the best out of the 2022/23 Spirit roster.
"It's important that I am able to get to know the athletes on a personal basis and learn about their ambitions," he said.
"Irrespective of it being my first year, we want to put ourselves in a position to be playing finals.
"Just as it is for the other seven WNBL teams, finals is the focus.
"In order for the team to achieve this we need to perform at our best consistently and then there's no doubt we'll be in a position to win more regularly."
With more than 15 years of coaching experience behind him, Kereama is excited to put all his knowledge into action this year with the Spirit.
"In the past I've been supported by some great coaches who've helped me learn a number of different things," he said.
"Now is my chance to apply it all on the court and I look forward to the challenges that will come."
Photo and article courtesy of Bendigo Advertiser