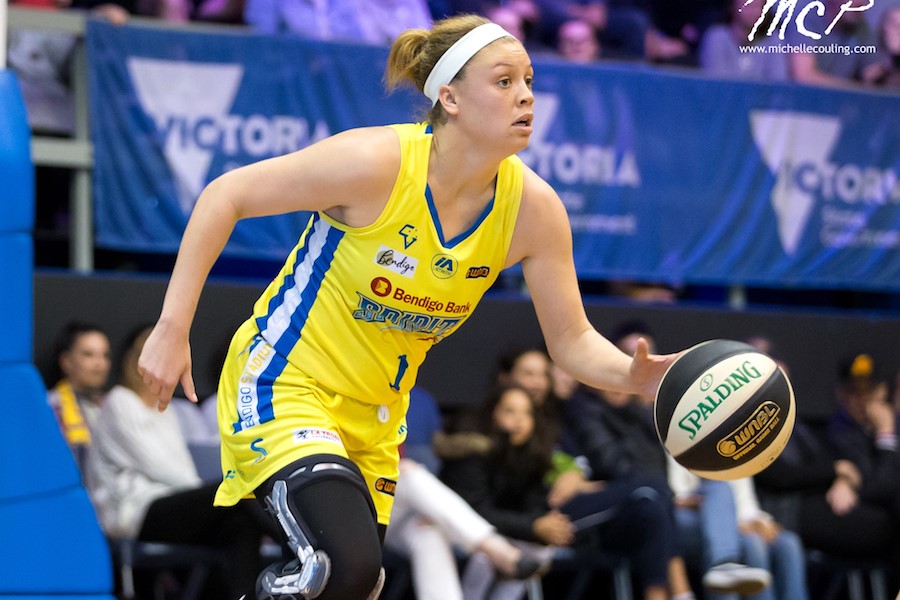 14 November 2017 | Bendigo Spirit news
Will Bendigo's Golden Heritage give Spirit the advantage on Friday the 17th of November as they take on Perth Lynx?
Going face-to-face for the third time this year, with a 1 to 1 record, Bendigo Spirit are hungry for the win.
This week we are celebrating the history and heritage of the local region, with round 6 officially titled the 'Gold Rush Round'
The team will get into the spirit by donning their golden-coloured away jerseys. Children can join the crowd with a simple gold-coin contribution instead of a game-day ticket.
Bendigo Chinese Lion Dancers will also be in attendance, putting on an exciting show of drumming and dance during the breaks.
We're also encouraging everyone to come dressed in your best 'golden gear'. There will be a bunch of giveaways for the best dressed members of the crowd, including an official yellow Bendigo Spirit jersey, signed by the entire team. Runners up will be selected to participate in out half-court shootout competition, where the winner could walk away with $500 cash!
This exciting event is not one you want to miss. It's all happening this Friday night at Bendigo Stadium, tip-off at 7 PM.