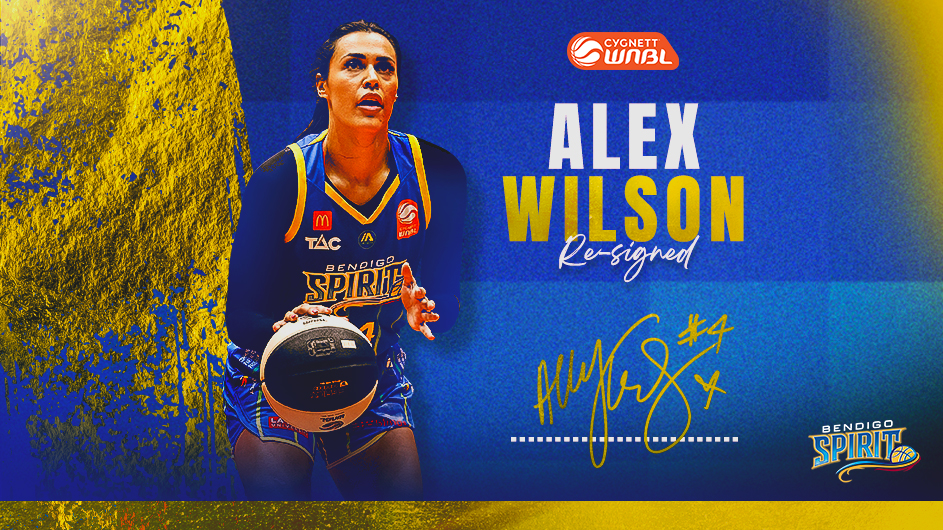 7 July 2023 | Bendigo Spirit news
Ally Wilson says it was an easy call to re-sign with Bendigo Spirit for her 11th WNBL campaign as she eyes a return to finals.
The Commonwealth Games 3×3 bronze medallist, who has more than 200 games of WNBL experience, was excited to re-unite with Spirit coach Kennedy Kereama for a second straight season.
"I think that it was a pretty easy decision for me," Wilson said.
"I loved my season with the spirit last year and playing under Kennedy.
"Kennedy and I have a really good relationship so it was sort of a no-brainer for me to come back to the Spirit.
"it was his first year last year in the program and trying to shape it as he sees fit so second year around in the head coaching role I'm excited to see how he continues to mould the program."
Wilson has her sights set on helping the Spirit return to play-offs action after missing out last season despite a promising start.
"I think that last year we started the season so well and we had finals in our sights and we probably should have been there," she said.
"We want to play finals basketball and I think that's always the goal. That's where you want to be at the end of the season.
"I think adding a few of those extra pieces this year will help us get there.
"Over my last three or four seasons I haven't been in a team that's played finals either, so I'm definitely wanting to get back in into that at the business end."
Hailing from Murray Bridge in country South Australia, Wilson debuted in WNBL as a 16-year-old and spent time with the AIS before jumping straight into playing professionally in the WNBL.
She's been in hot form for Norwood Flames in the NBL1 Central this off-season, averaging nearly a triple-double per game with 20.6 points, 11 rebounds, 7.6 assists and 3.1 steals.
As for her personal goals for the year ahead, Wilson would love to represent Australia at the 2024 Olympic Games in Paris.
"Obviously I just want to continue to develop my own personal play as well," she said.
"Next year is an Olympic year and I'm in the 3×3 Australian stuff, so I just want to continue to develop as a player personally and hopefully represent Australia at the Olympics for through 3×3 next year."