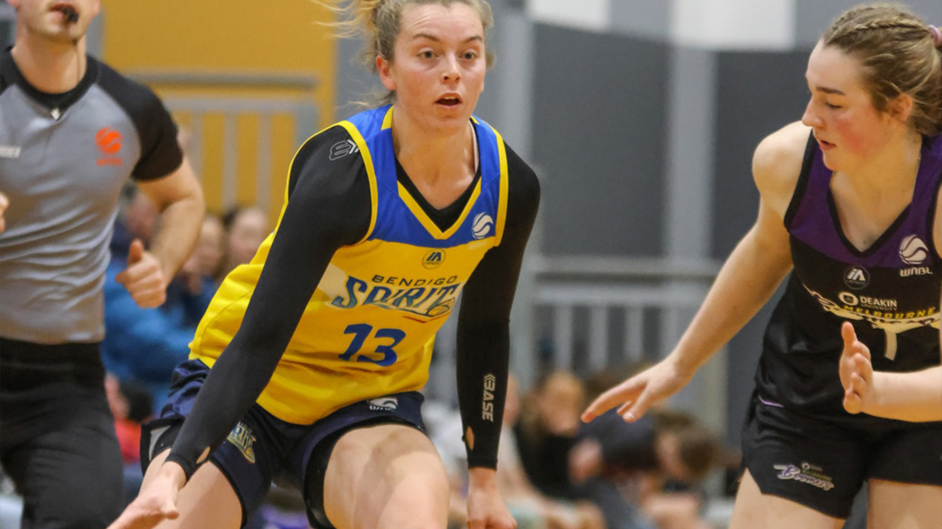 28 October 2022 | Bendigo Spirit news
The Bendigo Spirit is proud to announce BASE Compression as its official compression partner and supplier for the 2022/23 WNBL season.  
Bendigo Spirit General Manager of Basketball Operations David Ingham said BASE Compressions is the perfect fit.
"Our collaboration with this fantastic Australian brand is the perfect fit and offers an even better way to support our athletes," he said.
"BASE Compression has created products designed for performance, durability, and quality.
"BASE will contribute to the team's high level, on-court performance, and post-game recovery efforts."
Bendigo Spirit High-Performance Manager Tracey Wightman is proud to be partnered with such an impressive brand.
"The BASE product and brand are built with restoration and regeneration at their core," she said.
"Their environmentally conscious ethos is just another reason Bendigo Spirit is proud to team up with them." 
BASE Partner and Creative Director Roger Hawke said the partnership with the Bendigo Spirit is a great alignment for the BASE brand.
"Bendigo is a successful team, and we are very excited to have the opportunity to support them in their performance and recovery," he said.
"Whether it's training, Game Day, recovery, or travel, we look forward to sharing the benefits with players, the performance team, members, and fans.
"As a business, BASE Compression is constantly seeking and researching new innovations that enable us to explore more eco-conscious ways to repurpose what is already available.
"Our mission is to create a leading compression garment that better supports our environmentally sustainable values while never compromising on the quality that we are known for."
To find out more and view the full range of BASE Compression products, click here.