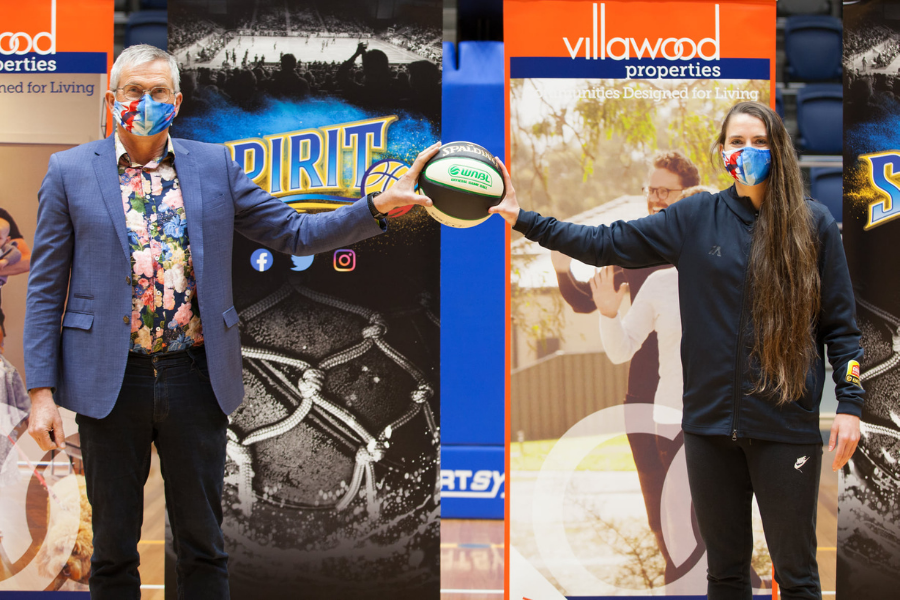 25 September 2020 | Bendigo Spirit news
Bendigo Spirit have struck a naming rights deal with developer Villawood Properties.
The sponsorship arrangement will also see Bendigo's NBL1 Braves Men's and Women's teams in a major apparel deal with the national developer.
"We're very pleased to be part of a national-tier Bendigo sporting team," Villawood executive director Rory Costelloe said.
"When I was growing up in Bendigo, basketball was always a very strong sport, with the Bendigo Braves taking basketball to a new level. In more recent years, Bendigo Spirit has grown to be a dominant force.
"When Bendigo Stadium opened, it was really exciting to have a national team. It's exciting to have a national women's team and Villawood is very excited to support Spirit.
"Bendigo Spirit is a great team and a great ambassador for Bendigo. We're very proud to be part of a presence that's true to its country roots while playing a key role on the national stage.
"Villawood has always valued the Bendigo community. We started here and we're particularly happy to be able to support an elite Bendigo team, especially an elite women's team.
"It's a very exciting time for women's basketball in Australia right now – and will be even more so if the Tokyo Olympics go ahead with so many eyes already on us."
Mr Costelloe said he hoped the Braves' sponsorship would further assist the ongoing development of Bendigo's up and coming basketballers while helping underpin an important regional sporting organisation.
Villawood Properties started operations in Bendigo in 1989. It is a leading and multi-award-winning residential developer with more than 100 past, present and future projects along the Australia eastern seaboard to its portfolio.
BSL CEO Nathan O'Neill was excited about the new agreement saying: "The shared values between our two organisations is the best part of all.
"It's no secret that Villawood Properties is a leader in the development of communities and Bendigo Spirit has long been a leader, not only in Bendigo, but in communities right throughout regional Victoria.
"We have the determination to be leaders both on and off the floor, and Villawood Properties' commitment over the next two years plays a significant role in achieving this."
All signs are pointing towards a November start date for the WNBL season, with final details regarding the format expected in the coming days.
Photo credit: Akuna Photography