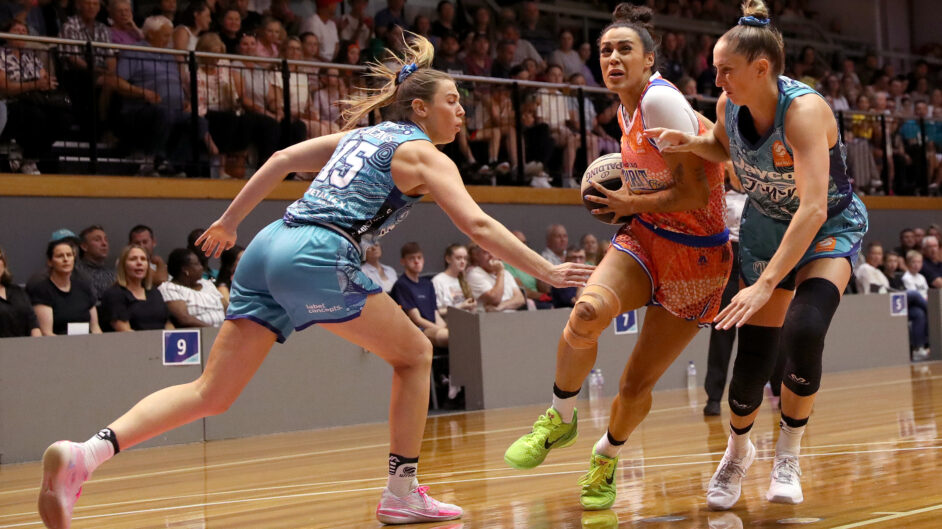 10 August 2023 | Bendigo Spirit news
Bendigo Spirit are excited to announce a pre-season tour of Korea has been locked in as preparations ramp up for the 2023-24 Women's National Basketball League season.
The Spirit are among 10 teams from four different countries – including Korea, Japan and the Philippines – competing for the Park Shin-Ja Cup from August 26 to September 3.
Bendigo are in Group A alongside Women's Korean Basketball League champions
Asan Woori Bank, Japanese W-League runners up Toyota Antelopes, Yongin Samsung Life Insurance and Incheon Shinhan Bank.
The group stage wraps up on August 31, with semi-finals commencing on September 2, featuring the top-two ranked sides from each group, followed by the decider the next day.
Established stars Ally Wilson and Alicia Froling and off-season signings Mekryn Kraker and Casey Samuels are among the players confirmed for the tour.
"It's a great opportunity for us to get our new imports in and give some quality court time to our new signings and some of our younger ones," Bendigo Spirit general manager of operations David Ingham said.
"It's also a chance for our players to face some adversity travelling to another country, experience a different culture and bond as a team."
There will be no live stream available but keep an eye on Bendigo Spirit's social media channels and website for regular updates on how the team is tracking.
Bendigo will also travel to Mildura during the off-season to take on Mildura's men's CBL team on September 23.
The Spirit's regular-season campaign kicks off against Townsville Fire at Red Energy Arena on November 4.