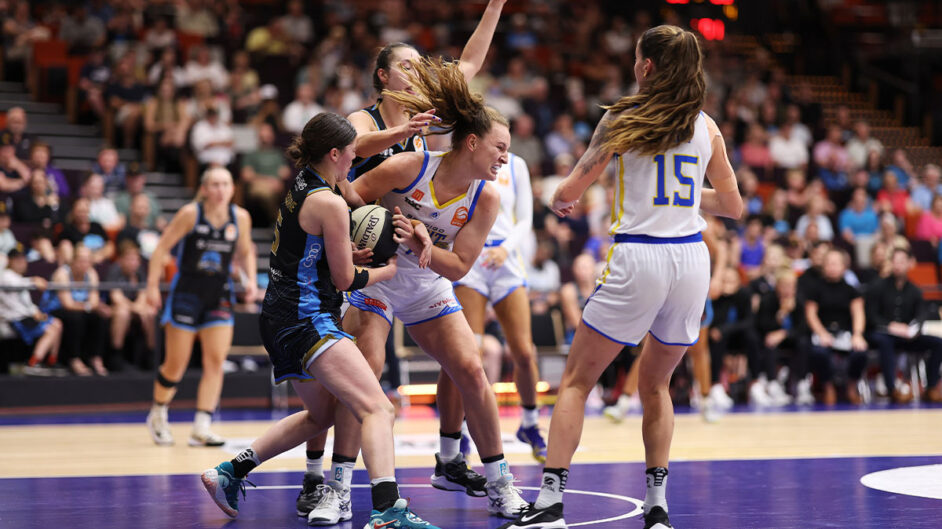 11 January 2023 | Bendigo Spirit news
Game details
Bendigo Spirit 85 defeated by the UC Capitals 92
National Convention Centre Canberra
11 January 2023
Summary
Bendigo have suffered their third consecutive loss at the hands of the UC Capitals.
In a tight affair, Bendigo and Canberra went blow for blow in the first half of the match trading leads throughout.
After an Ally Wilson buzzer beater, Bendigo went into the half-time break up one point but it was all Canberra from there.
Cassidy McLean's defensive work down the stretch was a highlight for Bendigo, tasked a big job in trying to slow down Canberra's offence but unfortunately despite her impact the shots continued to fall for the opposition.
Bendigo fought the lead down to just five points with 2.30 to go, but were unable to execute late seeing Canberra earn their first win of the WNBL23 season.
Co-Captain Kelsey Griffin was sorely missed after she went down with hamstring tightness in the first quarter and didn't return.
Anneli Maley led the way for Bendigo with a game-high 30-points and a game-high 12-rebounds.
Rae Burrell starred for the opposition, posting 24-points for the opposition and hitting some clutch shots in crunch time.
Player focus
Anneli Maley had a game-high 30-points and a game-high 12-rebounds. The total points is a new season-high for Maley, who now has six double-doubles for the season.
Next game
Bendigo Spirit stay on the road this week to take on the Adelaide Lightning at Adelaide Arena this Saturday 14 Jan at 7.30pm EST.