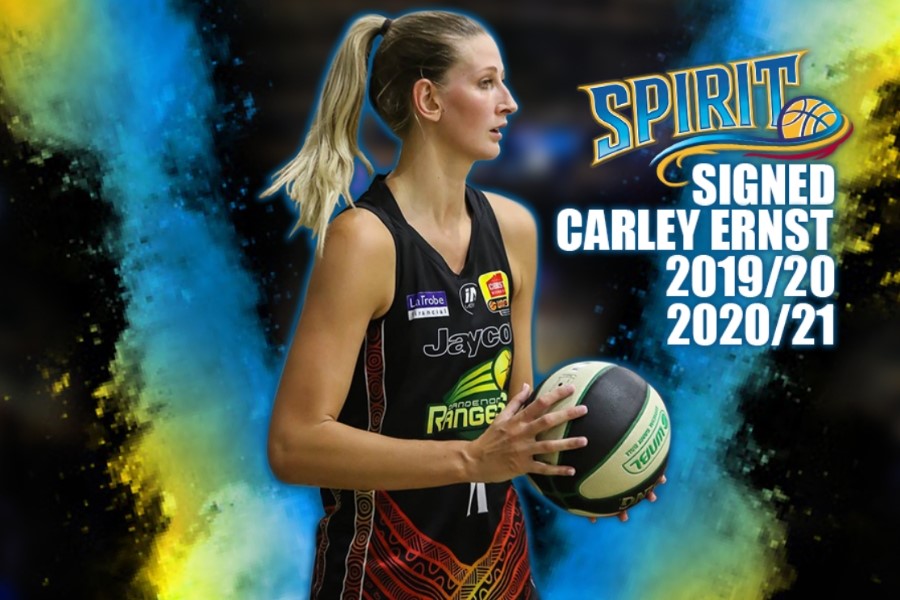 2 May 2019 | Bendigo Spirit news
The Bendigo Spirit are excited to announce its newest roster addition and newlywed, Carley Ernst, ne Mijovic, on a two-year deal.
Carley is no stranger to moving around for the love of basketball, having moved away from home at the age of 15 to join the AIS. Ernst's experience at the young age of 24 is incredible, representing Australia as a junior for U17s and winning a bronze medal in 2013 with the Gems at the FIBA U19 World Championships, playing internationally for Sepsi SIC in Romania, all while heading into her 10th WNBL season.  Ernst's career thus far has shaped her into a player that can be impactful from all areas on the floor.
Averaging 9.1 points and 3.4 rebounds, as well as, shooting 42% from the floor, Head Coach Tracy York can see that she will be a great fit for the Spirit this season. "Carley is a player that brings great versatility to our group and has talent in spades. The commitment Carley has already shown both myself and the Spirit organisation is huge and speaks volumes about her character. These are all things that Tessa (Lavey) had made me aware of and key attributes I look for when recruiting players."
Currently playing in the NBL1 league in Victoria for Waverly Falcons, Carley is averaging 18 points, 7 rebounds, and 3.4 assists whilst shooting 46% from the field. Having scored in double figures in 3 of their 4 games this season, Carley is in stride for a fantastic season.
Being the first to sign a two-year deal since the appointment of head coach Tracy York, Carley couldn't be more excited to begin her journey in Bendigo, stating "I have heard such great things about Bendigo Spirit regarding the, coaches, administrators and, of course, the fans. Everyone tells me it's like a big family up there and I can't wait to join the family."