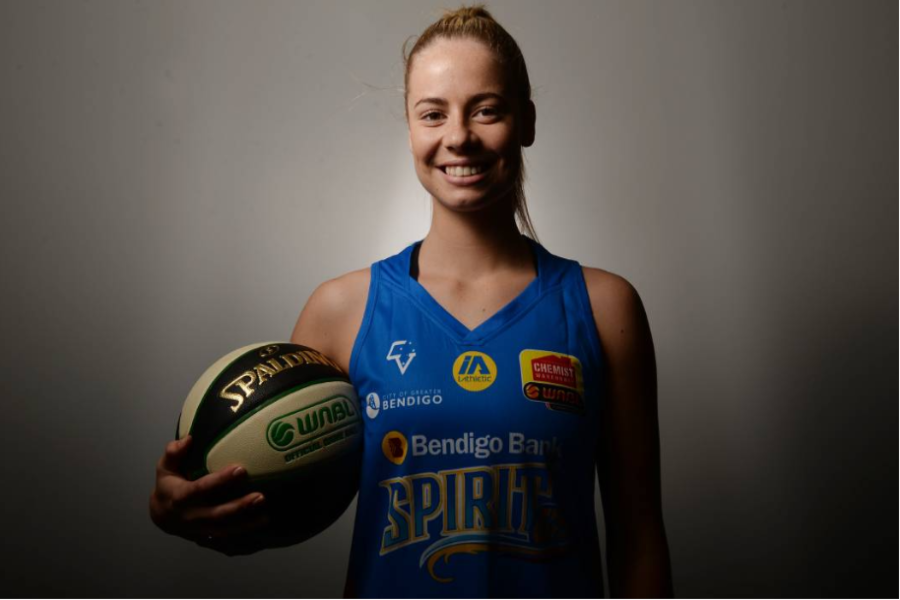 11 June 2020 | Bendigo Spirit news
It wasn't the 21st birthday Cassidy McLean was expecting pre-COVID-19, but she did get to celebrate this week with a special gift.
The young and talented guard got to ink a new WNBL contract and will make a much-anticipated return to Bendigo Spirit.
It marks another new beginning of sorts in Bendigo for McLean, who produced a highly-promising first season with the Spirit in 2018-19, averaging 3.1 points, 1.8 rebounds and one assist.
After missing the following WNBL season with a knee injury sustained during a Waratah Basketball League match for her hometown club Newcastle Hunters, McLean was primed to make her NBL1 debut with Bendigo Braves earlier this year.
She spent just three weeks in Bendigo before returning home to Newcastle due to the coronavirus pandemic.
Not long afterward, the NBL1 season was scrapped.
Still in New South Wales, and with coronavirus restrictions continuing to ease, McLean has every reason to believe her next move to Bendigo can be the start of something exciting.
"I have had really good experiences down in Bendigo in the past, there are really great people involved in the organisation and coaching staff," she said.
"It's a no-brainer coming back, the program in Bendigo is really good and I know I will benefit from it.
"It was really disappointing the NBL1 season didn't get up, I really wanted just wanted to get back to Bendigo as soon as I could.
"Fingers crossed this move can last a little bit longer," she added with a laugh.
"I still to this day haven't been able to play a game since injuring my knee (in March last year).
"But I am looking at it (the NBL1 season cancellation) as a bit of a positive, it's giving me more time and more of an opportunity to get my knee and leg stronger, and the chance to build up my confidence to get back onto the court.
"I don't really want to rush into anything, so it's a bit of a blessing in disguise."
McLean, who turned 21 on Tuesday and celebrated the occasion with a small group of family and friends, is the fifth player to be contracted by the Spirit, following this week's other signing of Tessa Lavey.
They join last season's MVP Carley Ernst, Demi Skinner and Alicia Froling on a Spirit roster attempting to become the first to reach the playoffs since the 2014-15 season.
As an aspiring starting guard, McLean views Australian Opals representative Lavey as the perfect role model to develop her craft under.
"I was living with Tessa when I came back to Bendigo for the NBL1, but it only ended up being about three weeks," she said.
"That was the first time I had met Tessa and we got to know each other. She is a great person, not just a wonderful basketballer.
"It will be great getting to learn from her because she has experienced so much and gone to the Olympics and played at World Cups. They are all things I'd like to do in the future."
Head coach Tracy York is thrilled to have McLean back in the camp.
"We are excited to have someone of her calibre recommitting to the Spirit and look forward to working with her during the season," she said.
"Cass' work ethic, teamwork, character and genuine love of the game fits the culture we have."