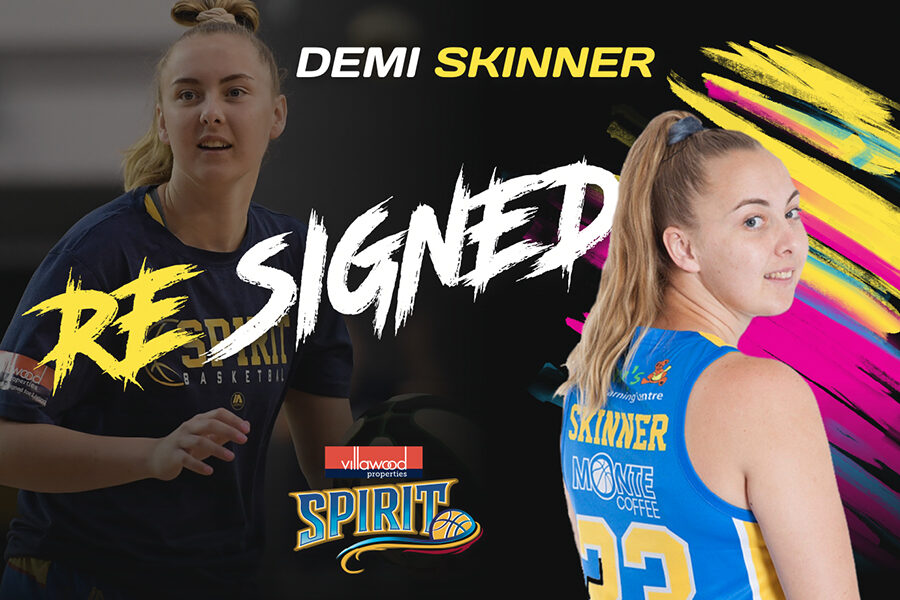 7 May 2021 | Bendigo Spirit news
The Villawood Bendigo Spirit has re-signed one of the rising stars of the WNBL.
The Spirit this week announced 24-year-old forward Demi Skinner is returning to the club for another season.
Skinner had a breakout season in 2019-20, her first in the WNBL.
She consolidated her role in the team last season, averaging almost seven points a game and playing key defensive roles.
As a swing player, she can match it in the key with international centres at both ends of the court, and be a quality outside option when needed.
Coach Tracy York said she was pleased to be able to secure the fellow South Australian.
"Demi will enter her third year for the Spirit. She has grown as a player and teammate over that time and established herself as an outside shooter who can hit from range," she said.
"She is versatile on the court and effectively adapts to players around her.
"Demi is a great teammate and is very coachable. We're very happy to have retained her, to keep building the program."
Skinner is the fourth high-profile player the Spirit has signed this season, along with Tessa Lavey, Leilani Mitchell and Anneli Maley.
"I'm really excited to get out on the court with the group this year," she said.
"I can't wait to see what the season has in store for us."
Photos: Getty Images & Akuna Photography