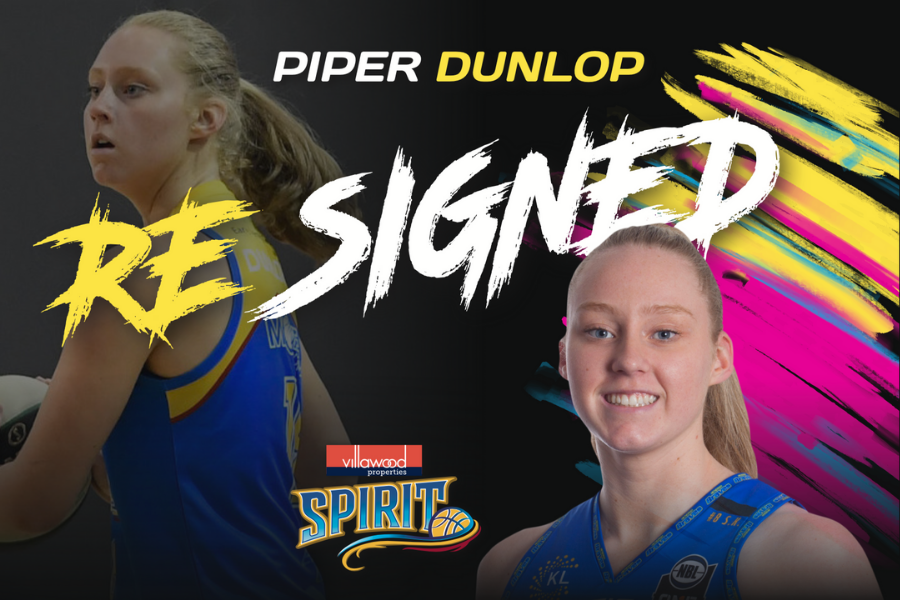 14 May 2021 | Bendigo Spirit news
She took the WNBL world by storm last season, and she's back in the blue and gold again.
Piper Dunlop has re-signed with the Villawood Bendigo Spirit for the 2021 WNBL season.
The 17-year-old Bendigo local impressed everyone in 2020, and coach Tracy York was keen to get her signature again this year.
"I have known Piper as a player and person now for more than three years with the Bendigo Spirit and in the Australian junior system where I am the head coach of the Australian U17 women's team," she said.
"She has transitioned from a training player to development player and now to a full contracted position.
"Piper epitomes the pathway we have in Bendigo and Australian basketball to reach the highest level."
York said she saw Dunlop grow last season.
"Piper came to the Hub last year with us as our youngest athlete and left a young woman who matured on and off the court," she said.
"When she got her opportunity on court it was clear she has the ability, work ethic, and coachability to perform at WNBL level.
"That's why offering Piper a contracted position and to keep her in Bendigo was an easy decision."
In between her Year 12 classes at Catherine McAuley College, Dunlop said she was keen to get back on the court for the Spirit.
"I am really excited for this opportunity," she said.
"I want to continue to learn from experienced players and work on developing my game while supporting this team in any way I can."
Photos: Getty Images & Akuna Photography