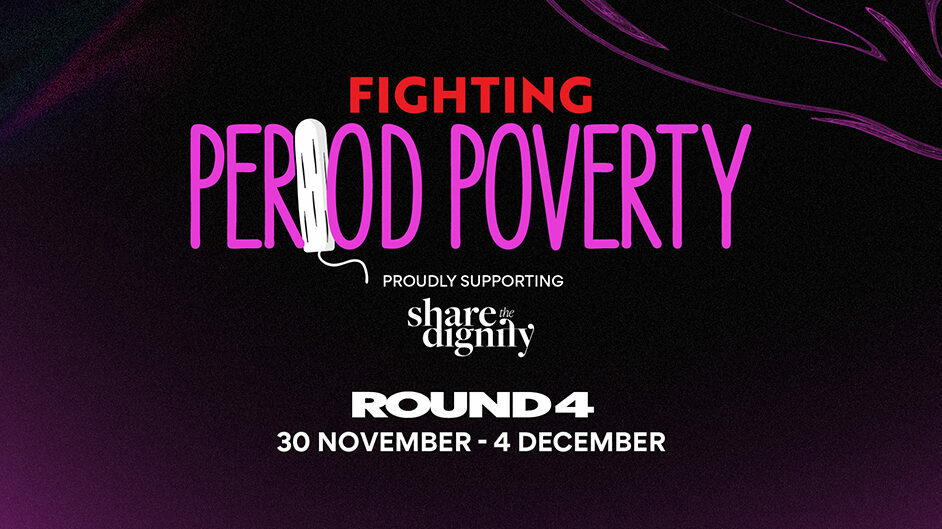 22 November 2022 | Bendigo Spirit news
This season the Cygnett WNBL has partnered with national charity, Share the Dignity, to introduce the league's first-ever 'Fighting Period Poverty Round'.
Commencing on Wednesday, 30 November, Round 4 of the season will set out to raise awareness about period poverty in Australia and normalise conversations around periods.
As a women's league, we wanted to get behind this important cause and support our fellow Australian women and girls. We believe access to period products is a right, not a privilege, and that no person should ever go without these essentials.
In the lead up to and throughout the Fighting Period Poverty Round, the WNBL will:
Facilitate a donation appeal with goal of raising $25,000 for the installation of a Dignity Vending Machine.
Use its platform to spread awareness about the period poverty crisis in Australia.
Sell a special 'Fighting Period Poverty' t-shirt that players will wear during warmups. All proceeds will be contributed to the donation appeal.
Provide period product donation boxes at all games during Round 4.
Encourage WNBL staff, clubs, players and the community to participate in Share the Dignity's annual 'It's In The Bag' campaign – calling for Australians to donate bags filled with essential items to any Bunnings store nationwide between 18-27 November, so they can be delivered to women in need this festive period.
WHAT IS PERIOD POVERTY?
Period poverty is the lack of access to sanitary products, menstrual hygiene education, toilets, hand-washing facilities and waste management.
It is an issue that greatly affects the unemployed, university and TAFE students, homeless people, those displaced due to domestic violence and the LGBTQIA+ community.
Period poverty is more common than we think and has long-lasting impacts on the lives of women, girls and those who menstruate.
Here are some alarming statistics about period poverty in Australia*:
1 in 5 Australian menstruators are forced to improvise on period products
40% of Australian menstruators have had to change to a less suitable period product due to the cost
49% have worn a tampon or pad for more than 4 hours because they didn't have enough to get by
48% have missed education classes due to their periods
65% have missed sports because of their periods
*Statistics sourced from 'The Bloody Big Survey' 2021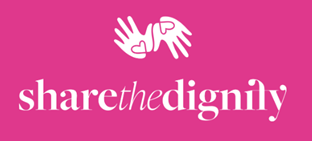 SHARE THE DIGNITY
Founded in 2015, Share the Dignity works to make a real, on-the-ground difference in the lives of women and girls experiencing homelessness, fleeing domestic violence or doing it tough. They distribute sanitary items to those in need and work to end period poverty here in Australia. When a woman is doing it tough, the last thing on her mind should be dealing with her period.
Share the Dignity proudly partner with over 3,000 charities nationally, helping them to assist the women, girls and those who menstruate who desperately need access to period products. This is achieved through their Dignity Drives, Dignity Vending Machines, and their annual It's in the Bag campaign.
Working tirelessly with over 6,000 volunteers, the charity has been able to deliver over 3.4 million packets of pads and tampons and over 721,999 essential-filled bags to Australian women, girls and those who menstruate.
WAYS YOU CAN SUPPORT THE INITIATIVE
PROUD SUPPORTERS OF FIGHTING PERIOD POVERY

Our friends at Cygnett are working with us on our mission to help end period poverty in Australia.
For every three-pointer shot in Round 4, Cygnett will generously be donating $50 to Share the Dignity!