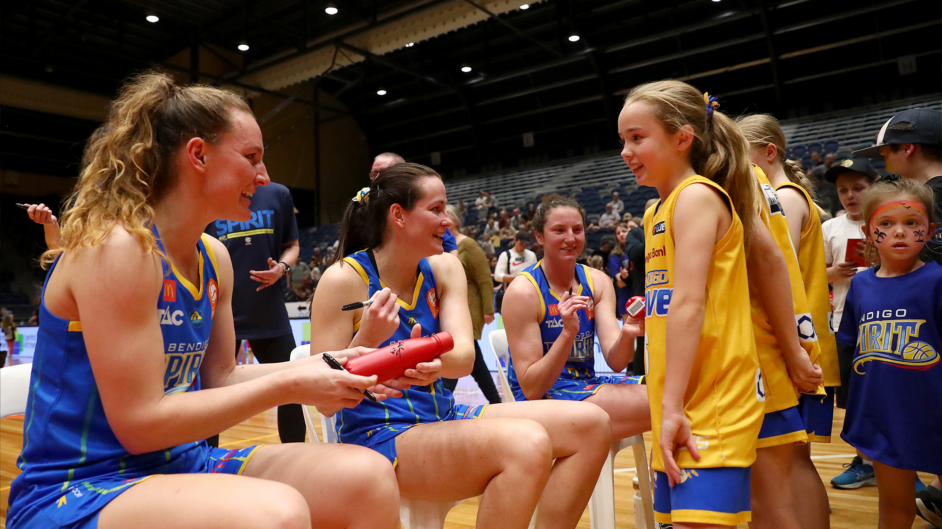 7 November 2022 | Bendigo Spirit news
The Bendigo Spirit was victorious both on and off the court yesterday at Red Energy Arena, raising $23,000 in funds and donations as part of their flood relief game against the Perth Lynx.
The fundraising coincided with hundreds of members from flood-affected areas attending the match as guests of honour. This included free bus transport to and from Sunday's game, made possible thanks to the Dyson Group, free match attendance and attendance at both a pre and post-game function.
Funds from the flood relief game were donated to the Bendigo Bank flood appeal. Several partners were critical in making the day possible and driving the fundraising efforts including Powercor, Red Energy, Chemist Warehouse, Epsom Village, Bunnings and Dyson Group.
Bendigo Spirit General Manager of Operations David Ingham said the club is proud to have played an important role in the flood relief efforts.
"It was great to not only help put a smile on the faces of those impacted by the floods but also to raise some much needed funds," he said.
"It was all made possible thanks to some very generous organisations who wanted to help the local communities throughout Bendigo and regional Victoria."
The Spirit have now won their opening two matches of the season, with Sunday's game generating the largest crowd in recent seasons.
They will next take on the Sydney Flames at Red Energy Arena on Saturday 12 November. Tickets for the match are available here.